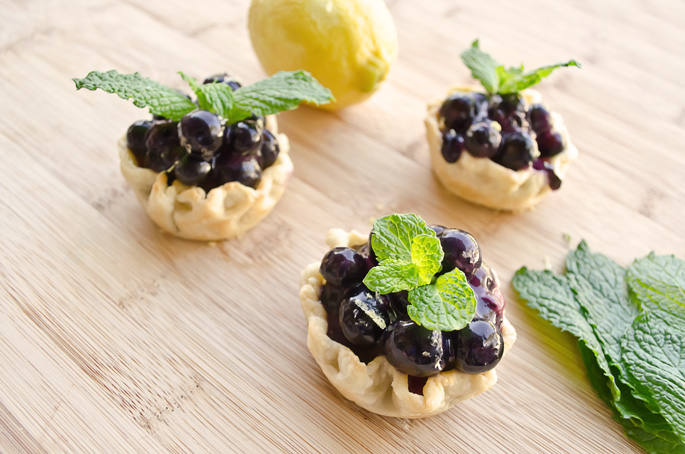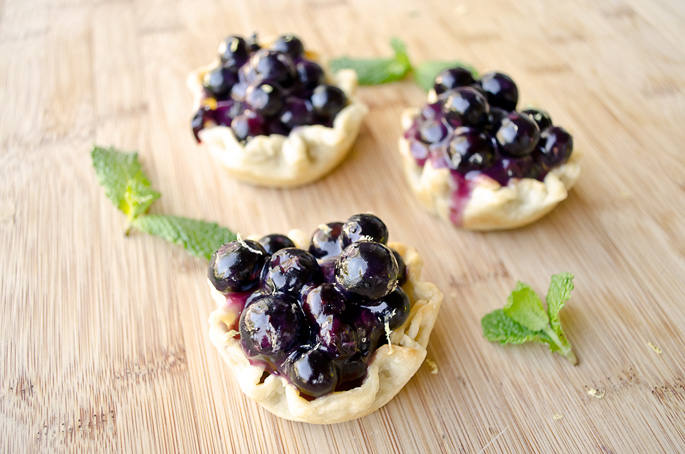 Oh yea!  Who wants pie?  I'm not ashamed to admit that I'm always in the mood for pie.  When it comes to it, lately, I've been a little more of a traditionalist.  Apple.  Hence the apple tart recipe I posted a few weeks back.  So, I've started branching out slowly by making these cute little blueberry pies.  They are little gems of sweet goodness.  The recipe is just how I like it, simple and easy.
So a few more things.  Since I started posting more recipes I've been getting a lot of questions about cooking and baking.  Let me begin by saying that I'm not an expert by any stretch of the imagination.  I was actually a little hesitant and intimidated at first.  I always had this notion that it would never be just as good as what I could buy at the grocery store or local bakery.  After a little bit (a lot a bit) of experimenting, I found that it was easier than I thought.  Delicious, home-made food (or semi home-made), can be easy to make.  Take this recipe for example, there is very little baking actually involved, 15 minutes tops.  And, the pre-made pie crust (this is the semi-home-made part) is also a huge time saver.  With few ingredients, just like in my apple tart recipe, it makes for a quick sweet treat with juicy blueberries taking center stage.
Mini Blueberry Pies
Ingredients
1 package of pre-made-pie crust (2 pies crusts)
3/4 cup of sugar
3 tablespoons of cornstarch
1/8 teaspoon of salt
1 cup of water
4 cups of fresh blueberries
1 tablespoon of butter
flour as needed
lemon zest (optional)
Directions
Preheat oven to 450 degrees
Open pre-made pie crusts, unroll both, and if needed lightly sprinkle with flour and use a rolling-pin even out pie crust, cut into circles about 2 inches wider than your cupcake pan openings.
Grease cupcake or muffin pan generously, line pan with pie crust dough, fold over the dough edges and crimp, prick the bottoms and sides with a fork.
Bake for about 8 minutes covered with foil, remove foil and bake another 4 to 6 minutes, then cool on a wire rack (keep an eye on them as they can burn quickly)
In a medium saucepan combine sugar, cornstarch, and salt (a pinch of lemon zest is optional).  Stir in the water, add 1 to 1.5 cups of blueberries, and cook stirring over medium heat until thickened.
Take it off the heat and stir in the remaining berries and butter.
Make sure you cool this blueberry mixture completely.  Then, pour into pies shells.
You can serve these immediately if you like.  It is best to refrigerate for at least an hour up to over night.
Makes about 10 -12 mini blueberry pies
SHOP THE POST
---
---
Enjoy!  Buen Provecho!
xo, Maria