I've been trying to find alternatives to ice cream that fulfill my sweet cravings. Popsicles! They are the answer! This blueberry coconut popsicle recipe is so simple, and is a great way to use up any blueberries you might have sitting in your refrigerator. Sweet and tangy blueberries with creamy coconut milk makes for the most delicious popsicles.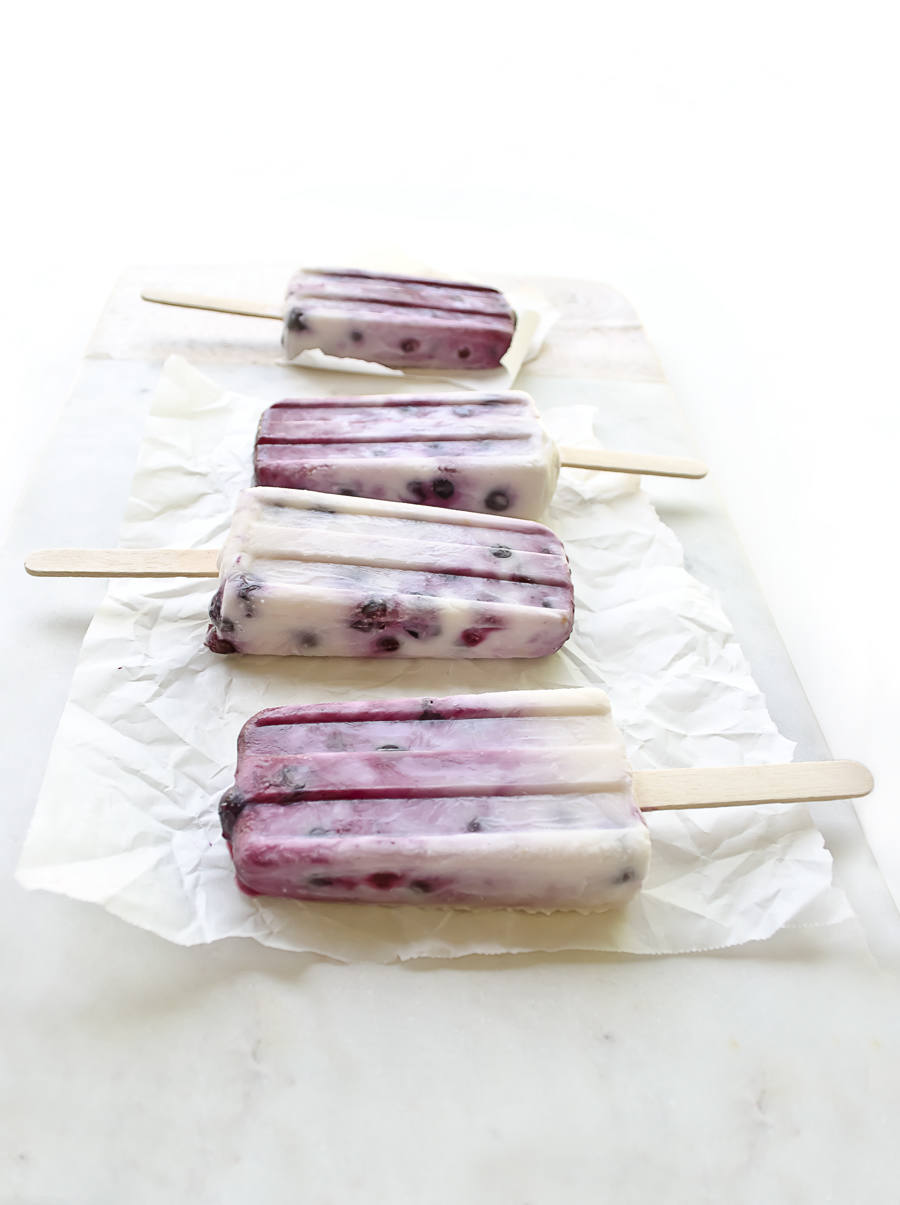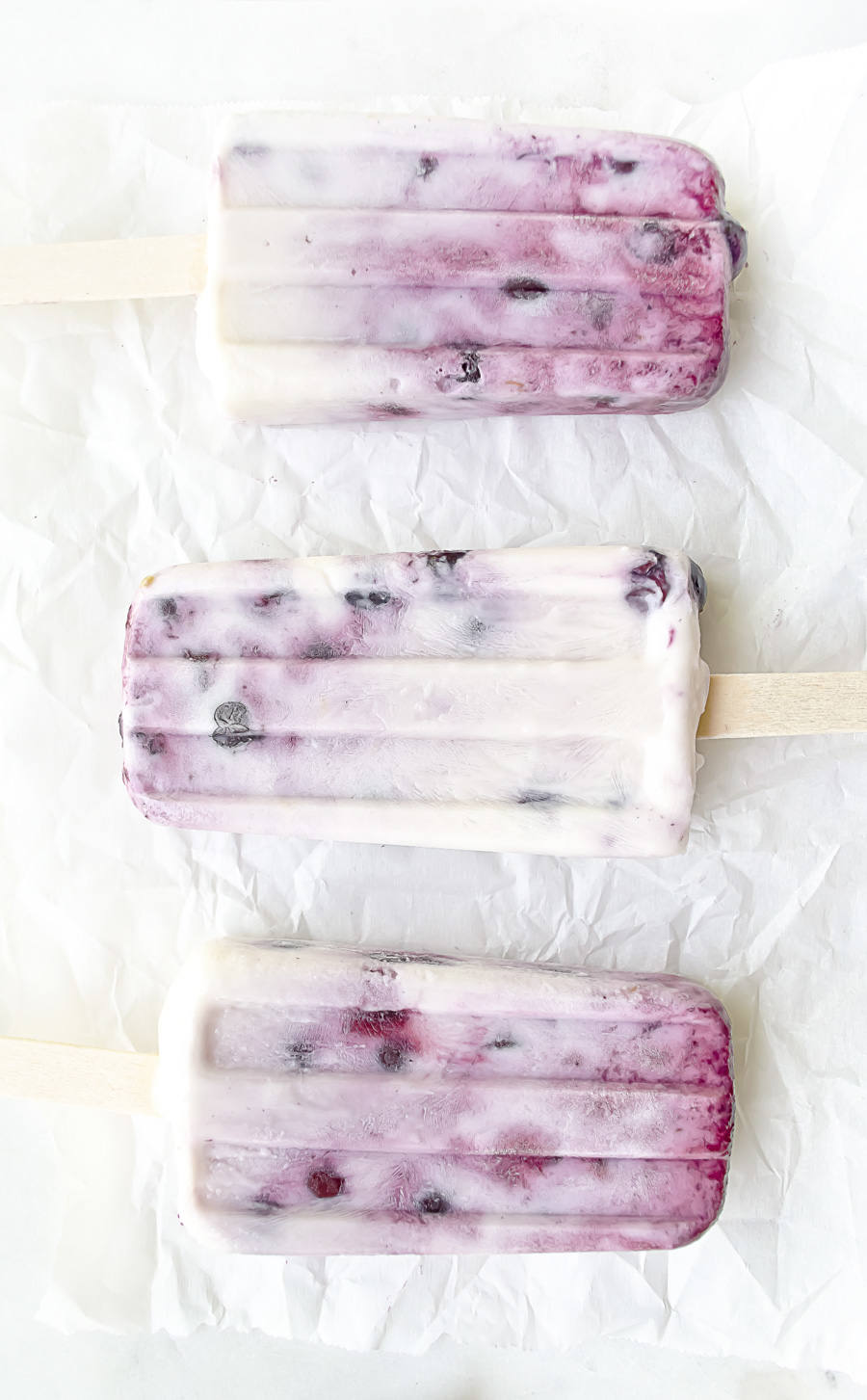 Being pregnant hasn't changed how much I love sweet treats, especially the frozen kind. I think it has to do with living in Florida all my life. Having something to cool down on a hot spring, summer, and the occasional 80 degree winter day is a must. So, what better way to do that? Popsicles, yay!
These pretty ice pops combine bright blueberries with rich coconut for a fresh, satisfying treat. And, the best part is that they are so easy to make! I used honey to sweeten them, but I'm trying to watch my sugar intake. So, I was very light handed with the honey. But, you can add more if you would like them on the sweeter side. Taste testing before freezing is such a delightful perk!
Enjoy! Buen Provecho!
Blueberry Coconut Popsicles
Ingredients
1½ cups blueberries, fresh or frozen
1½ tablespoon water
3 - 4 tablespoons honey
¾ cup canned coconut milk
½ cup almond milk
¼ teaspoon lemon zest
Instructions
In a small pot combine blueberries, water, 1 -2 tablespoons of honey, and lemon zest. Bring to a boil until liquid thickens and remove from heat. Do not mash all the blueberries for a rustic texture. Let cool completely.
In a small bowl, whisk together 1- 2 tablespoons honey, coconut milk, and almond milk.
Fill popsicle molds half full of coconut-almond milk. Spoon in blueberry mixture to fill the popsicle mold.
Place mold in freezer for 1 hour. Remove molds and insert wooden sticks into each popsicle. Place mold back in the freezer for another 4 hours or until ice pops are solid.
Notes
Add honey to desired sweetness, just give it a taste as you start adding a teaspoon at a time.
Instead of almond milk you can use regular milk and ¼ teaspoon of vanilla.
---
Popsicle Molds
---