We always start the season with thoughts about spring dresses and boxing up our sweaters. Getting our closets uncluttered and adding a few new colorful spring wardrobe staples is a yearly routine. But, what about our beauty routine? The winter cold has finally faded. Isn't time to change up the way we are taking care of our skin and add some new items to our beauty routine? Oh, I think so! Just as we change up our wardrobe, it is time to transition some of the products we use. With the change from winter to spring my skin has changed significantly, and so has my taste in make up. So, today I thought I'd share some of my favorites for the season. These are my 10 spring beauty must haves to refresh, relax, and get glowing!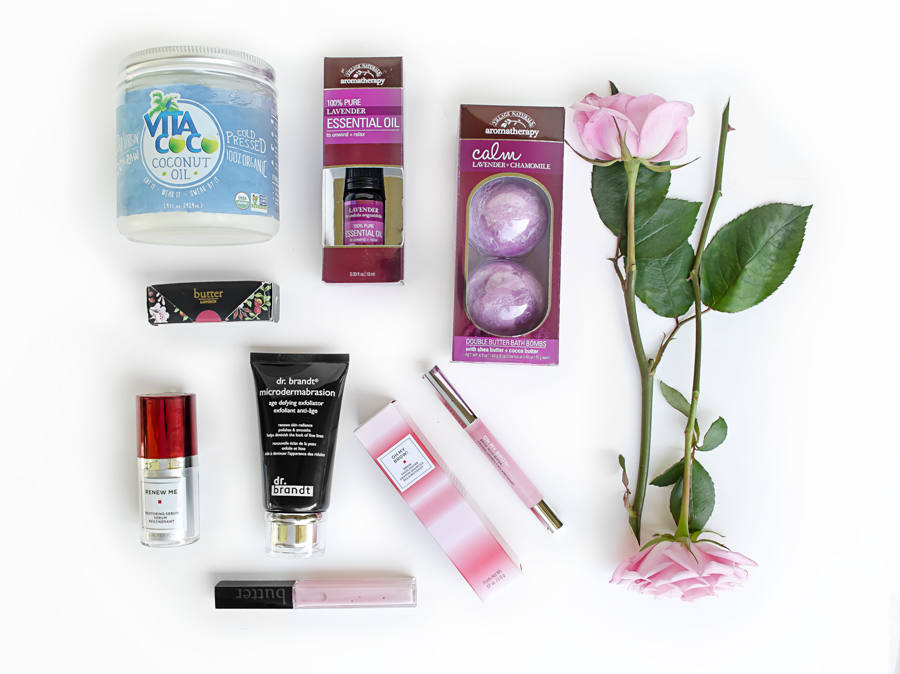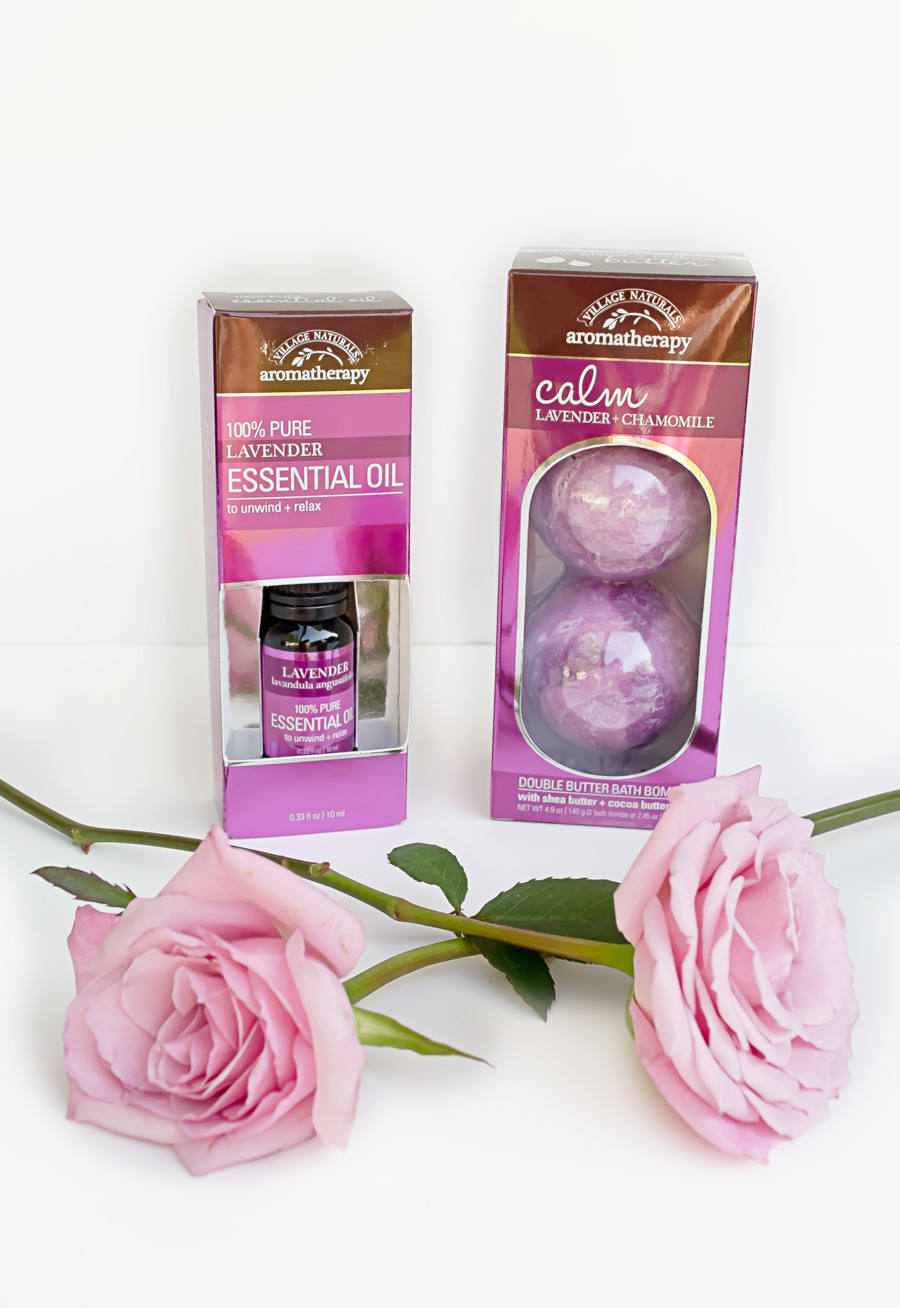 I've felt very tired lately, and looking for a way to relax. So, I started to add some aromatherapy into my nighttime routine about once a week. With added work loads and baby on the way taking a little time out has been so therapeutic. I start with a lukewarm bath (during pregnancy hot baths are a no-no) using either the chamomile body soak or the bath bombs. Chamomile is wonderful for helping me unwind and relax after a long week. It also has a antioxidant-rich blend of vitamins to help soften and nourish my skin. I also love the bath bombs, which smell heavenly. I feel like my body just let's go and melts into the tub with these. They are enriched with both shea and cocoa butters and vitamins C and E. It makes for an ultra-moisturizing experience. So fabulous because my skin has been so dry because of the pregnancy and the dryer winter months. After the perfect bath I use the lavender essential oil. The smell is fresh, floral, and sweet. The best finishing touch to slip into bed totally refreshed and relaxed.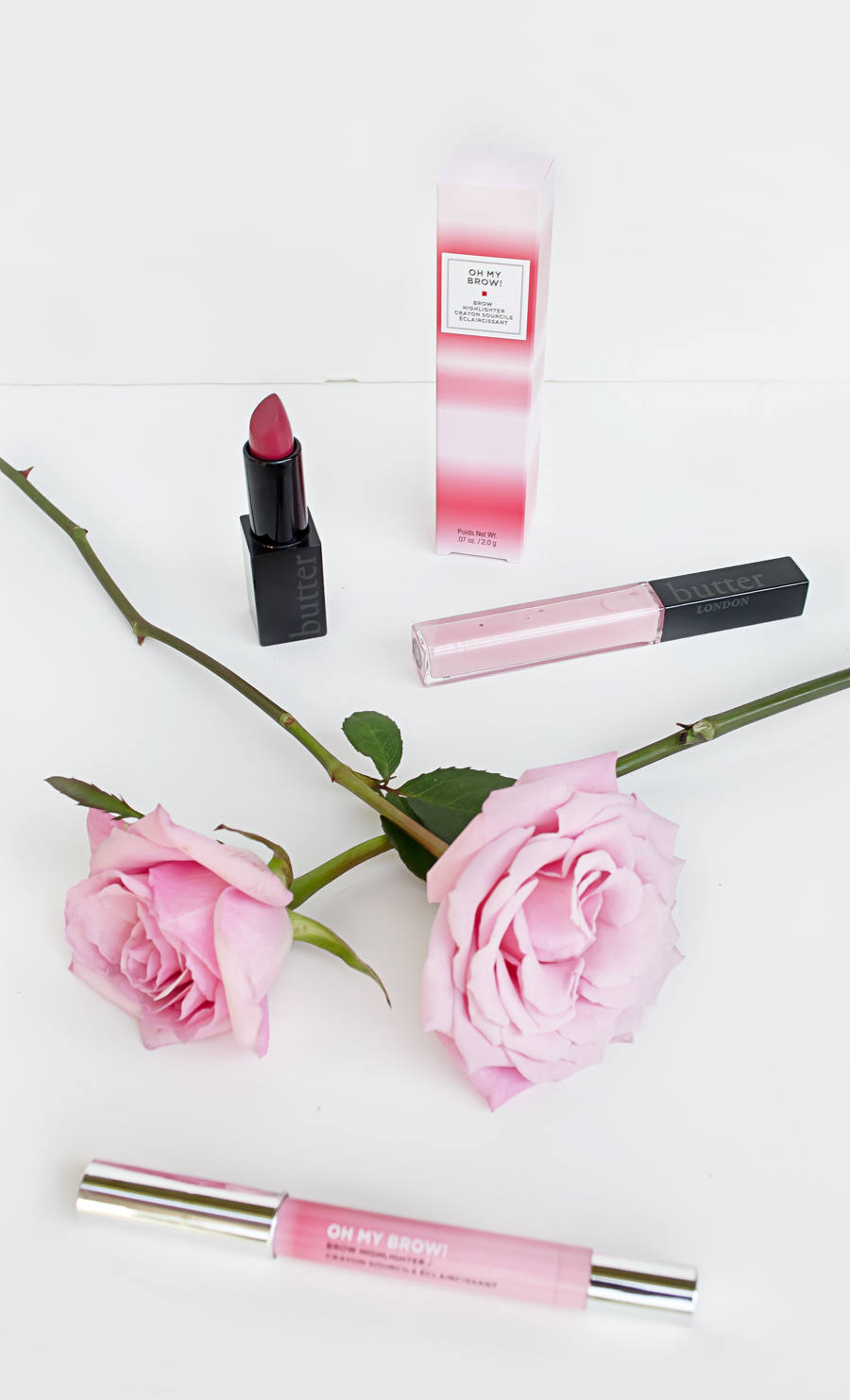 I love adding new makeup items to my beauty routine in the springtime. I especially love colorful lipsticks, lip glosses, and lip liners. These three lip products from Butter London's Plush Rush collection are my newest adds. The lip liner is non-feathering, long-wearing, and plumps up lips to reduce fine lines and wrinkles. I absolutely adore the lipstick in the color Fab! It is one of the creamiest, yet long-wearing lipsticks I've tried. My lips feel very dry and start to crack a little with certain kinds of lipsticks. This lipstick was amazingly soft, with a moisturizing feel that really plumps up lips. The color goes perfectly with my olive skin tone, but it seems like it would be just as flattering on all skin tones. Last, but not least, Butter London Plush Rush Lip Liner in First Kiss. It is a beautiful girly pink that adds a perfect high gloss shine over lipstick or worn alone.  Each of these Butter London lip products have plumping moisturizers for a firmer and smoother defined lip. And, they all have Phyto-Endorphin Complex for mood boosting. So, I look and feel pretty. Get 20% off your first purchase with code: BabbleBoxx2016
Another fantastic new item that i've added to my make up routine has been EWC's Oh My Brow Highlighter. Gorgeous, sculpted brows definitely make such a beautiful statement. So, adding a highlighter has taken my brow game up a notch. I apply this to my brow bone, just above the arch, and blend it in with the sponge end. It really makes the arch of my eye brow pop!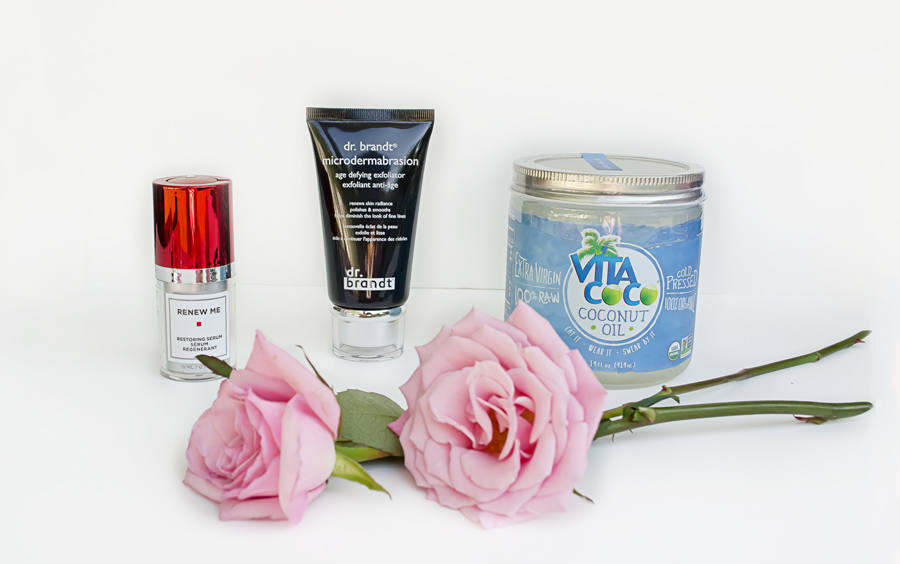 I've been a fan of European Wax Center, and have tried so many of their products. I love their brow highlighter, the ingrown hair serum, and this restoring serum. This face serum restores and replenishes stressed skin while calming irritation and redness. It has a powerful blend of antioxidants that helps defend against environmental stress and other skin-aging factors. I have used it before, and picked it up again to add to my skin care routine post baby. I love how it calms, nourishes, and restores my skin.
Last year I tried this microdermabrasion exfoliator, and it worked wonders on my skin. It helped give my skin a boost, and glow. It polishes away dead skin cells, and helps smooth skin texture. I used it about once a week, and the results were wonderful. Since I'm avoiding exfoliation right now, I picked it up to add back into my skin routine post baby. But, I think it is a must have for the springtime. Just a tip, remember to wet your skin and be very gentle. Get 15% off with code:  BABBLE16
Coconut Oil! The smell of coconut really puts me in a good mood. I feel like I'm on a tropical vacation, and that's why I love incorporating coconut into my beauty routine. This Vita Coco Coconut Oil is 100% organic, unrefined, and cold pressed, virgin coconut oil. It is so crazy that you can cook with it, or you can use it as a beauty product because it is that pure. I use it as a moisturizer to help combat both my dry skin and stretch marks. One of my good friends swears by this stuff, and told me it helped her avoid stretch marks with both her pregnancies. So, that is all I needed to hear to give this a try. When I open it up, my first reaction is that I just want to scoop it up and eat it (lol). But, I just slather it on all over instead. It is also fantastic for lips. I dab a little on my lips to help with dry, cracked lips.
---
SHOP THE POST
---
If you want to refresh, relax, and get glowing these 10 products are must haves this spring. Each will add something special, from a pop of color, to a glowing radiance, to extra soft skin, or to help you completely relax and unwind. I hope you enjoy exploring, and even trying some or all of these. xo, Maria
*This post was in collaboration with BabbleBoxx.com on behalf of Single Edition Media. As always, all opinions are my own. Thank you for supporting The Classified Chic's collaborations!