A little pink or a lot of pink? This is a color I'm drawn to. Maybe it is the fact that I'm having a boy and blue is everywhere. So, I gravitate towards the color pink to fill my need for a sense of femininity. Come to think of it, it is probably the fact that I'm surrounded by boys! At home I have Mike and our two puppies, Bailey and Brody. I grew up with four brothers. And, now I'm having a boy. So, I'm destined to be surrounded by men. Not such a terrible problem to have. However, it does make cherish my time with girlfriends. And, it makes me think about pink. The season is perfect for the bright bold color of this dress. Yes, I'm certainly in the pink with this Seraphine maternity dress.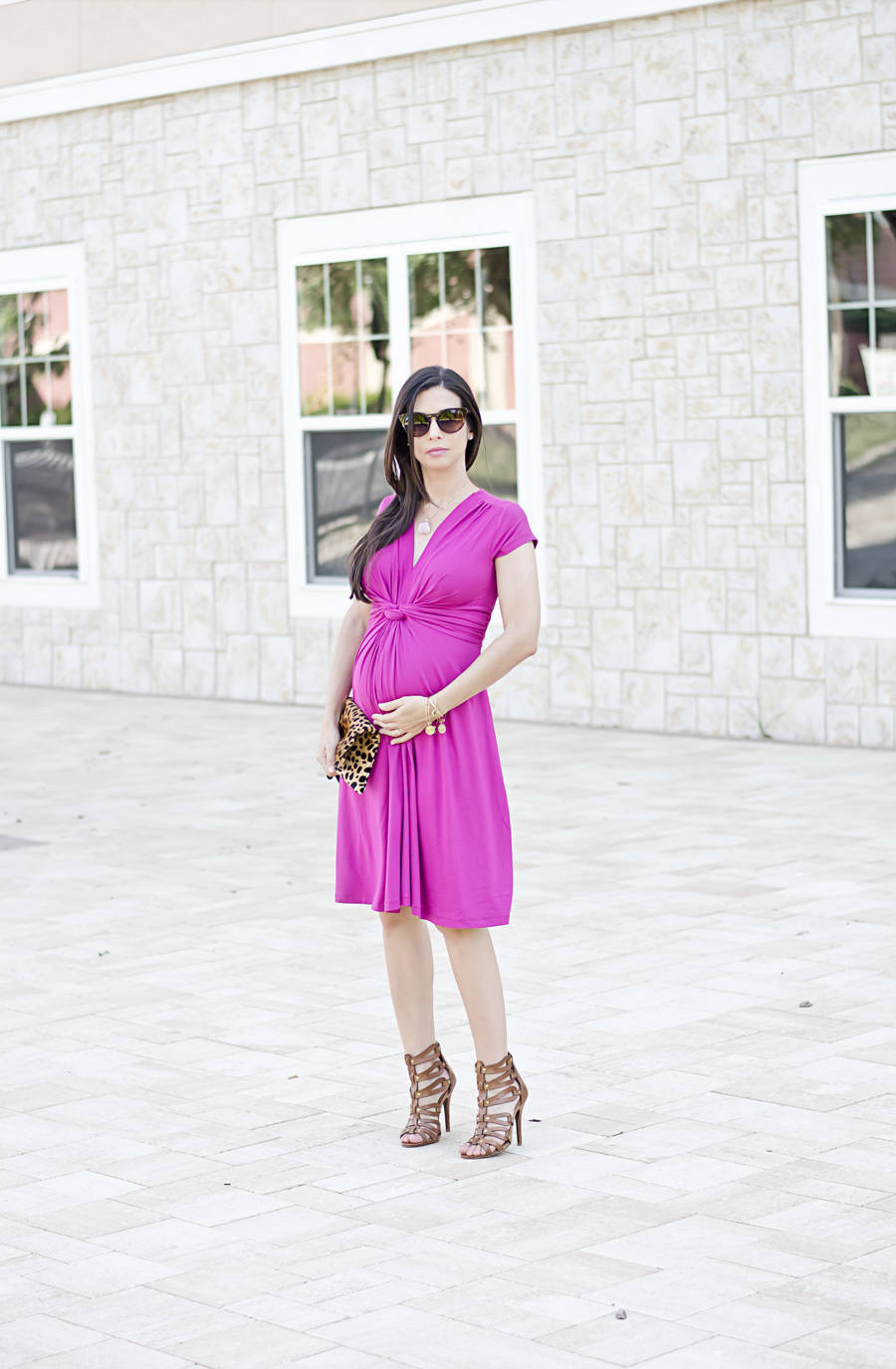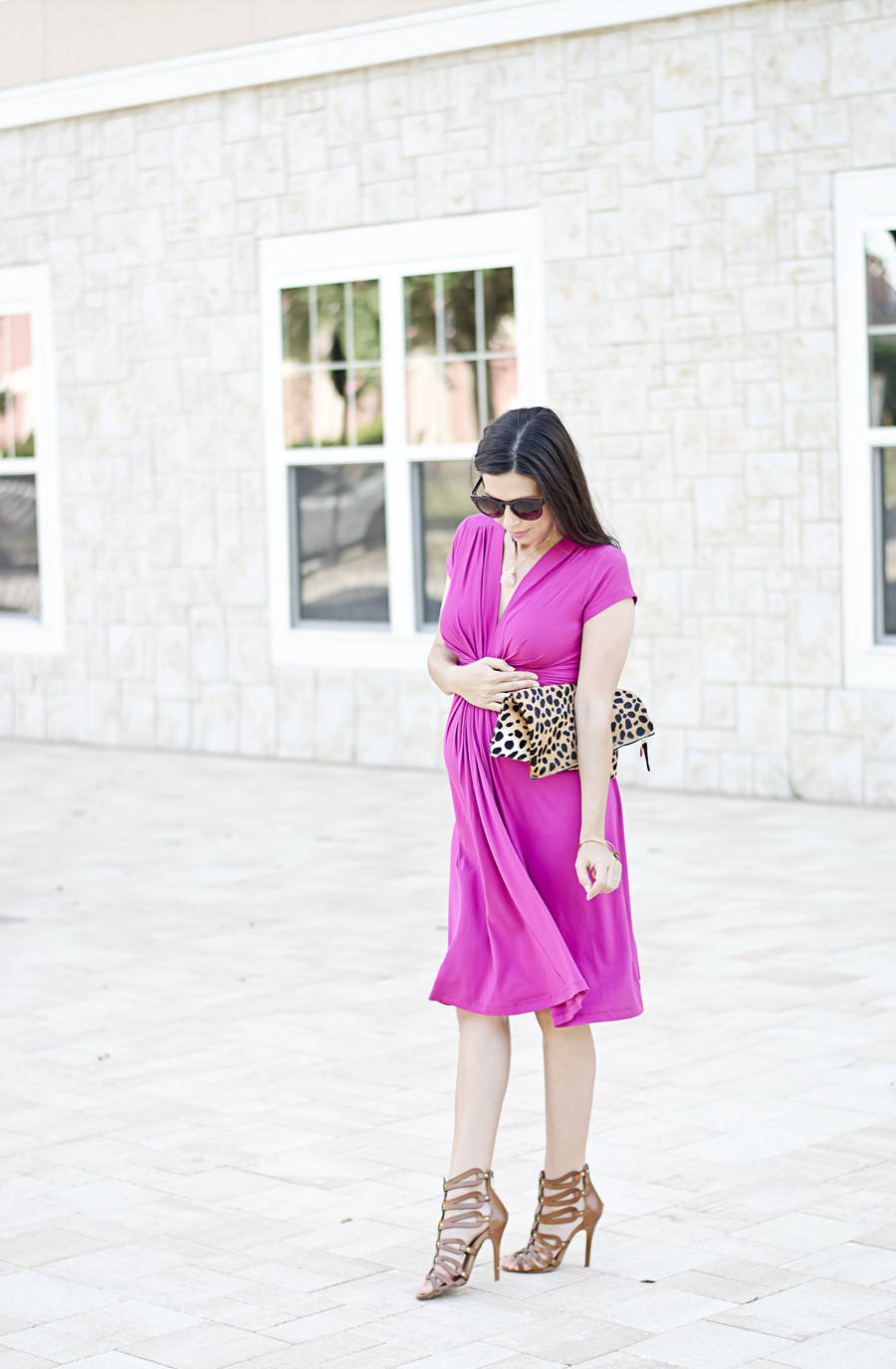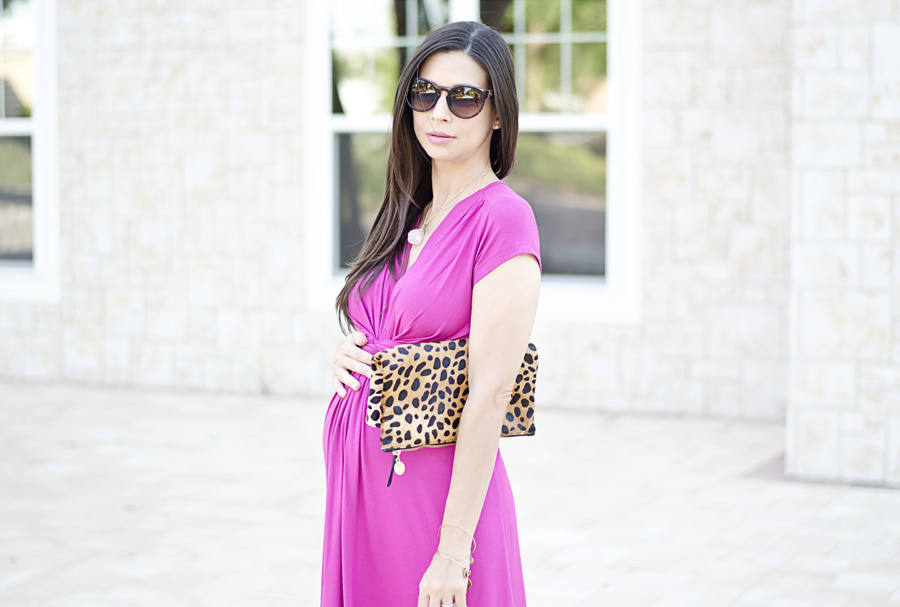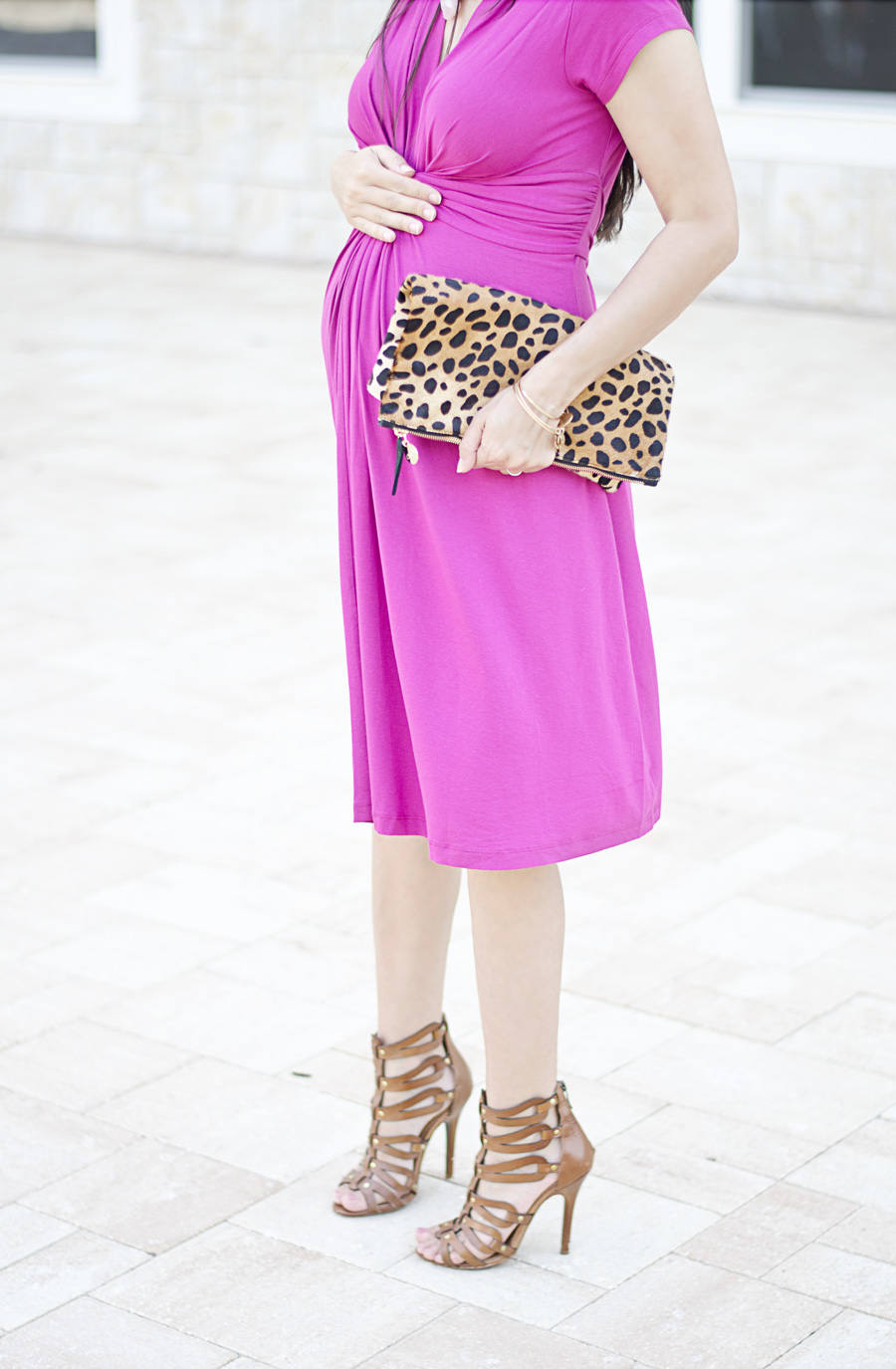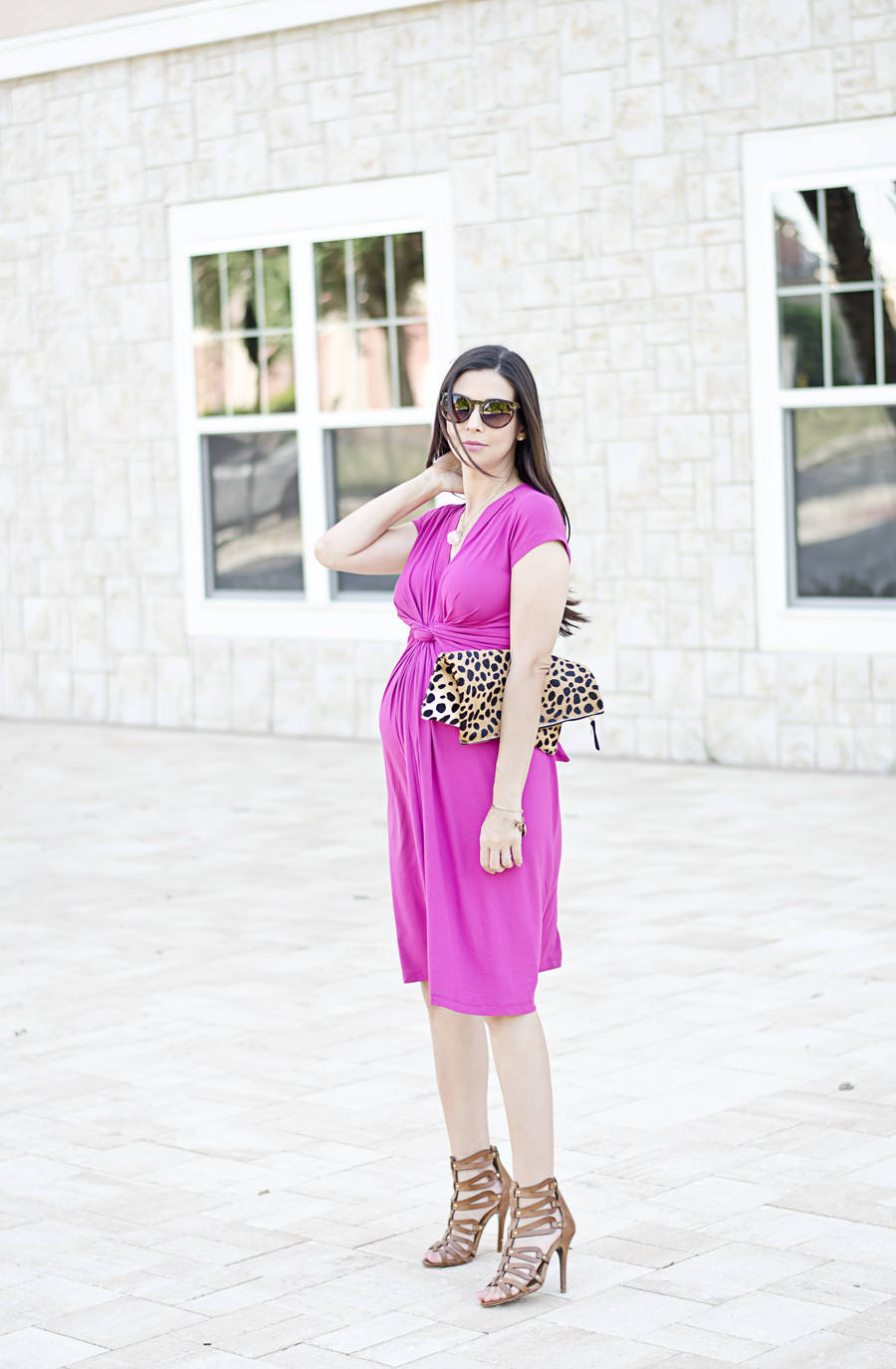 pink dress c/o Seraphine Maternity  //  shoes (old, I'm in LOVE with this pair)  //  bracelets  //  sunglasses //  leopard clutch (A MUST HAVE!)
I paired this pretty pink Seraphine Maternity dress with my favorite leopard clutch and a pair of tan heels. The color and pattern combination is one that I don't see too often, but I love the contrast. Not into heels? Try these Tory Burch sandals for a more comfortable, casual look. They are my go to sandals when my poor feet are swollen!
In case you're not expecting, I picked out an amazing assortment of gorgeous pink dresses. There are lots of different styles and shades of pink to choose from. Enjoy!
xo, Maria
PINK DRESSES