This post was sponsored by Fresh From Florida as part of Influencer Activation for Influence Central.
I crave fresh fruit every single day, and there is nothing more satisfying than having a delicious parfait. My current favorite is this simple 4 ingredient blueberry yogurt parfait. I usually make this in the mornings for breakfast. Occasionally, I'll even have this as a light dessert in the evenings. The sweet delicious blueberries mixed with tangy greek yogurt goes perfectly with a little granola crunch. And, I like to top it off with a small spoonful of jam or preserves for a little extra sweetness.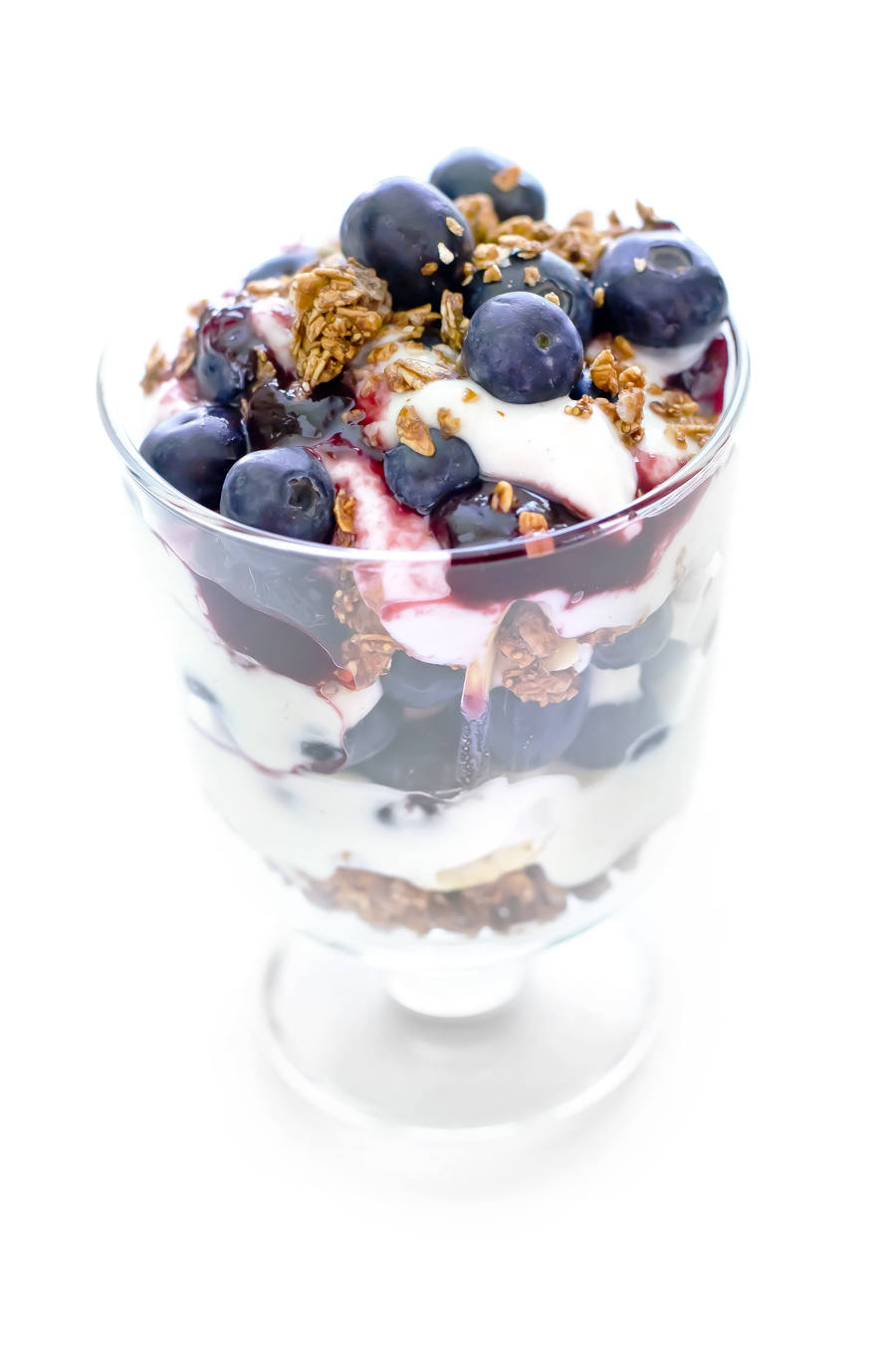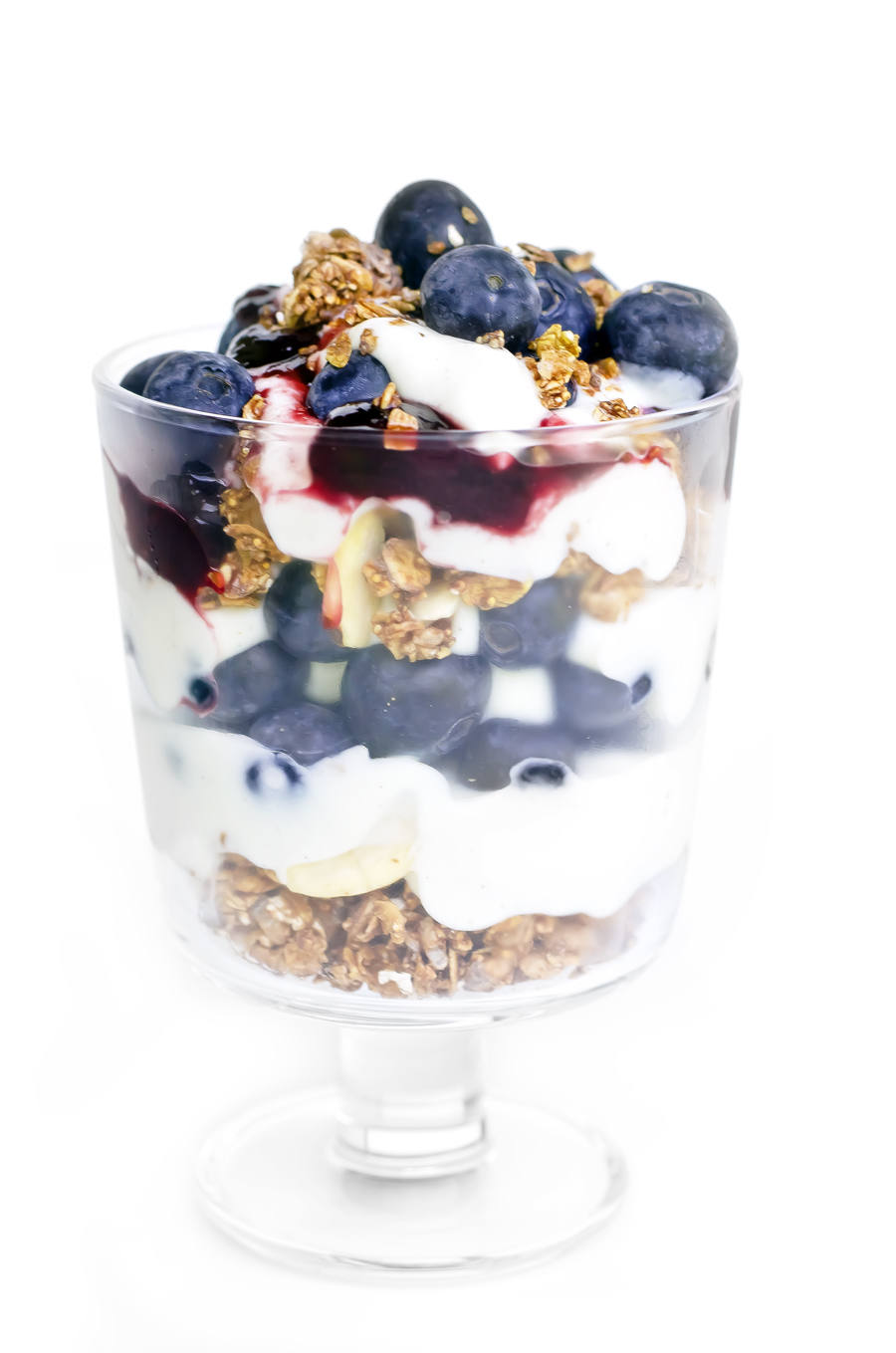 Blueberry Yogurt Parfait
Ingredients
2 pints fresh blueberries
4 individual packages of vanilla yogurt
½ cup blueberry jam or preserves
2 cups granola
Instructions
In four parfait glasses, layer in of the granola, yogurt, and vanilla yogurt.
Top off with blueberry jam, a spoonful of yogurt, and sprinkle of granola.
Notes
This blueberry yogurt parfait makes for a delicious dessert or breakfast that is quick and easy to make with only 4 ingredients!
I feel so lucky that blueberries are grown locally in Florida. There are actually several fruit picking farms near my home, and it is a special treat to go pick locally grown Fresh from Florida fruit. I can't wait to take the baby to the blueberry and strawberry patches nearby in a few years. Until then, I'll gladly savor his share of fresh blueberries because, if you haven't noticed, I've been obsessed with blueberries lately. Here are some of my other blueberry recipes to enjoy:
[soliloquy id="6357″] [soliloquy slug="2016-06-24-blueberry-recipes"]
Florida doesn't just grow blueberries, my home state also grows a variety of other fruits, vegetables, and seafood that are always harvested at the peak of season. Consuming foods that are fresh and in season means that everything is even more flavorful and nutritious. Each of these wonderful foods are in season here in Florida:
Blueberries
Tomato
Sweet Corn
Watermelon
Seafood
Also make sure to visit www.freshfromflorida.com for information on the what is currently in season. I hope that this recipe and some of the other I've shared will help inspire you in the kitchen!
xo, Maria