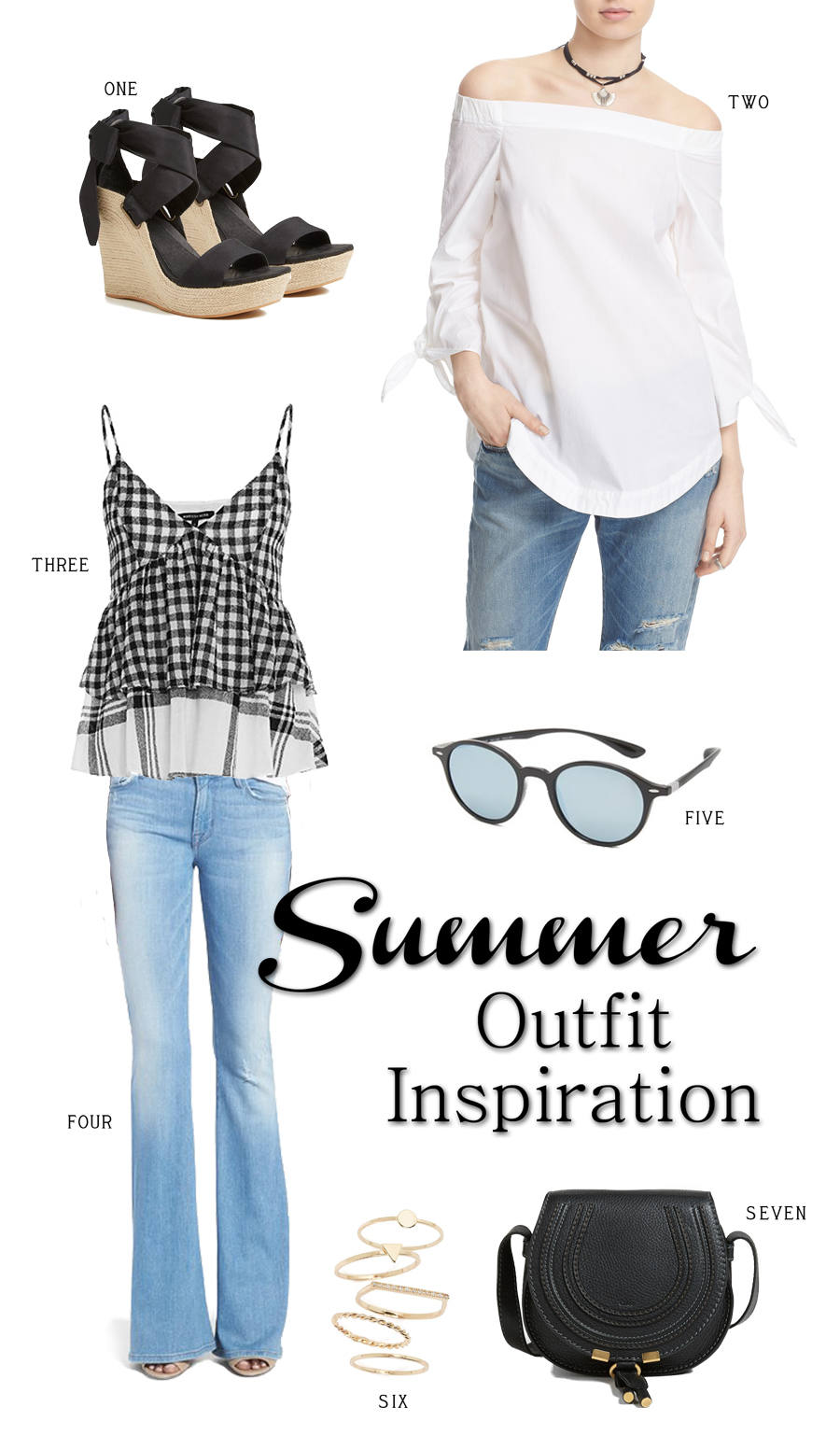 1. fun lace up espadrilles  //  2. white off the shoulder blouse  // 3. gingham cami  // 4. flare jeans  // 5. mirrored sunglasses  // 6. stack-able rings  //  7. crossbody handbag
A little summer outfit inspiration for today.
I'm loving ESPADRILLES in all shapes & colors! WEDGES are definitely another favorite because they allow me to gain some height without being too tough on my swollen feet. This third trimester has make it a challenge to wear heels! And, there are always go to TORY BURCH SANDALS!
OFF THE SHOULDER BLOUSES  and CAMI TOPS are fun must haves this summer, and so is anything GINGHAM. Although, I prefer to just sprinkle in the pattern instead of having too much of it. For jeans, after I have the baby I'd love to fit into a nice pair of FLARE JEANS.
Complete the look with a pair of CLASSIC SUNNIES, a CROSSBODY HANDBAG, and a pretty set of STACK-ABLE RINGS.
Hope you have a wonderful weekend! xo, Maria