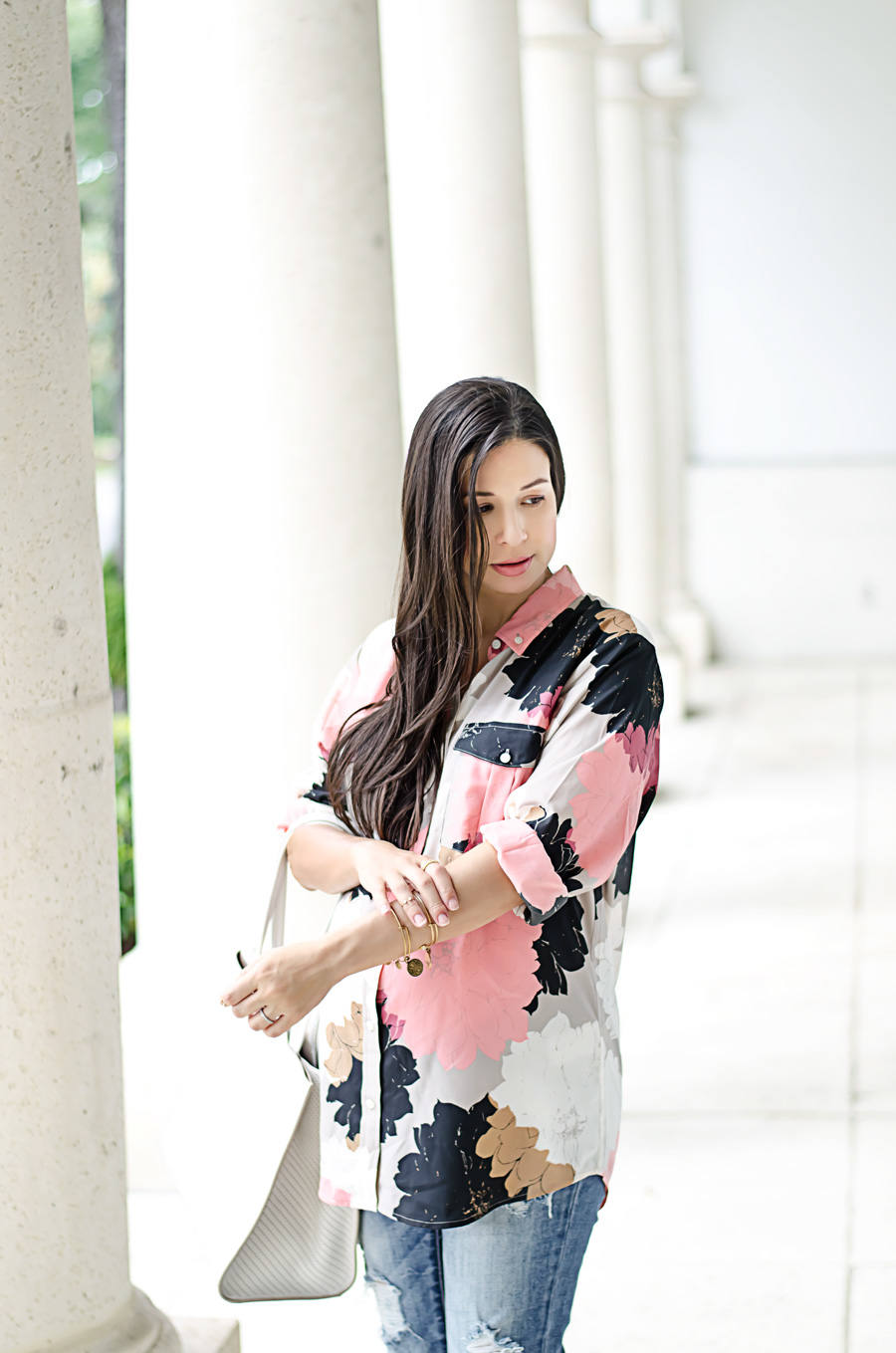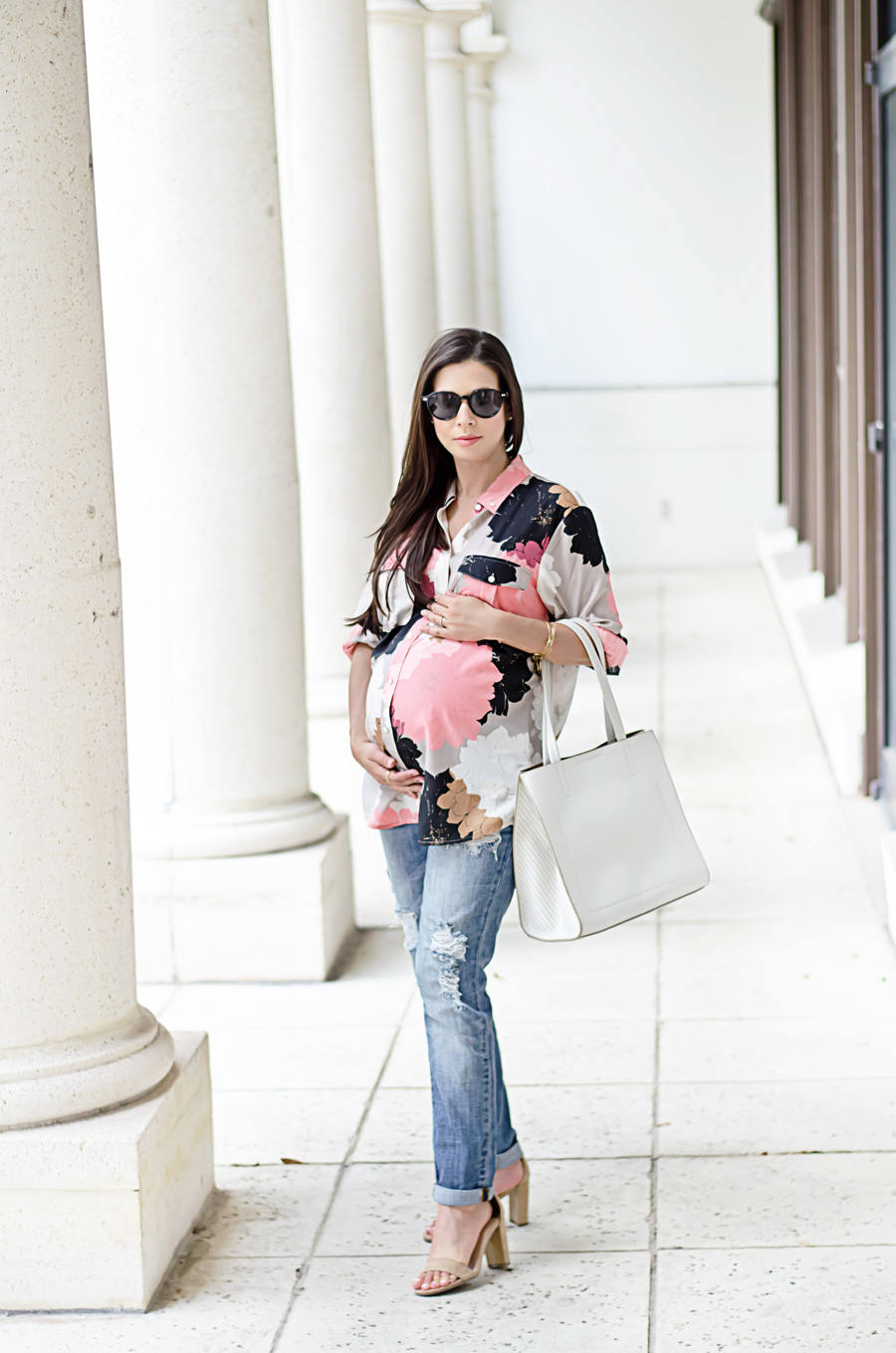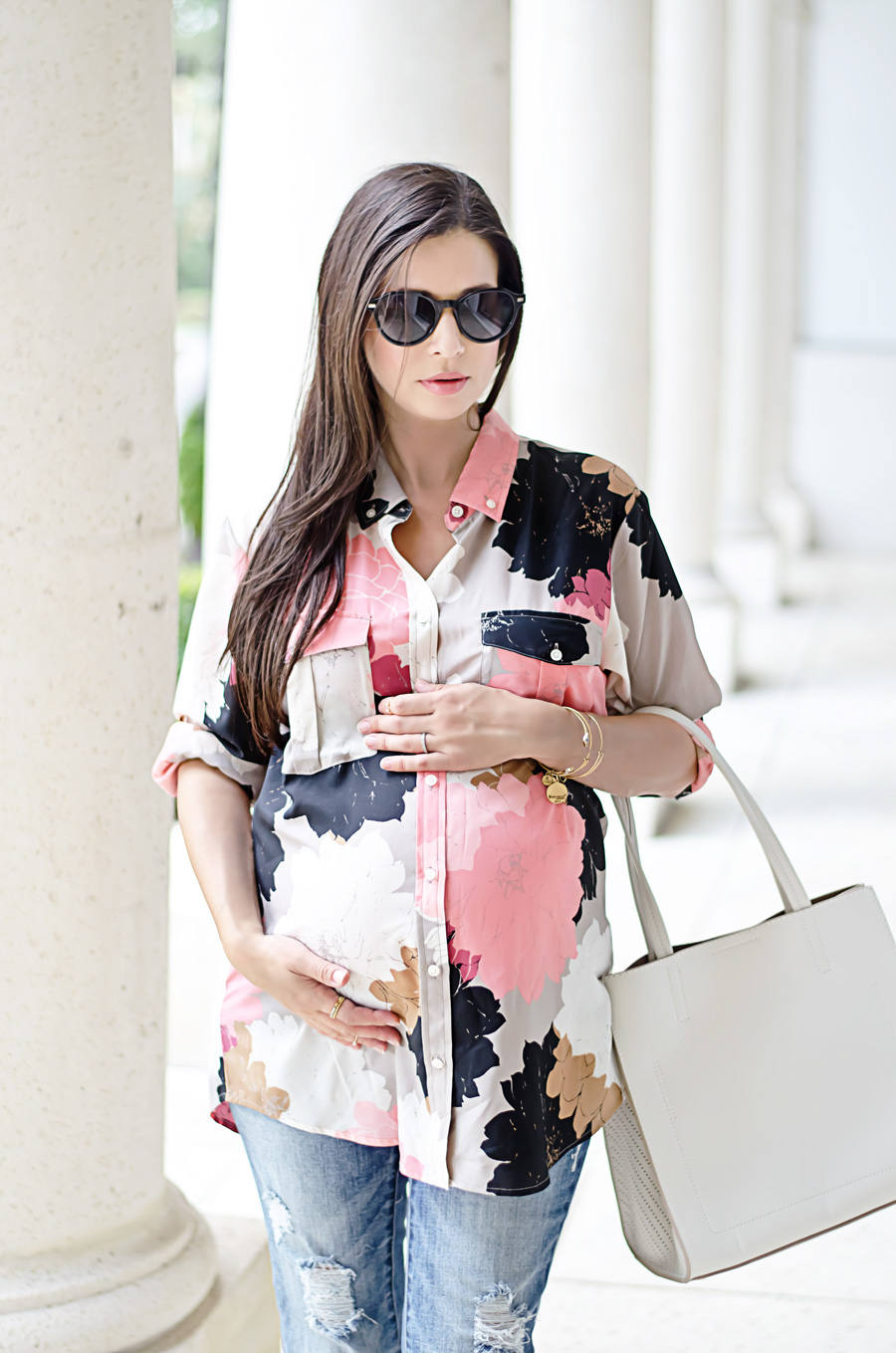 Floral Pocket Blouse & Italian Leather Tote c/o Banana Republic
As you can see, I'm in the final stretch of my pregnancy. I'm excited to say we will probably be finishing up the nursery this coming weekend. I'm also putting the last things together for my hospital bag. But, I'm not going to lie, I'm getting a little nervous. There is just so much to prep, and so much to think about when coming home with a newborn. But, Mike and I have been trying to decompress a little on the weekends between all the baby prep. We manage to get out of the house for brunch or a nice lunch. The summer weather calls for rainy evenings here in Florida, but the mornings are absolutely gorgeous. So, this particular day, we ventured out for a nice lunch. The morning was gorgeous, and the lovely weather inspired me to wear this pretty floral pocket blouse from Banana Republic. #itsbanana #floralprint
SHOP THE LOOK
---
⇑ Click to Shop ⇑
---
Coral has been my color of choice lately. I feel like it brightens my whole mood, and my overall complexion. The last trimester has been tough with so many sleepless nights. I sleep only a few hours at a time. I'm lucky if I can get 5 hours of sleep total! So, that is why I've been going for anything light and bright, making this floral blouse absolutely perfect. The fabric is soft and airy. The pattern is fun, but not too crazy. And, of course the light coral and neutrals colors had me on the spot. #light&brightstyle
This tote in a soft ivory cream color goes with absolutely everything. The size is perfect, not too big or overwhelming. I don't carry much right now, leaving plenty of room for baby necessities in the future. That's right, this beautiful tote will doing double duty pretty soon. I have a special insert to turn it into a small diaper bag.
xo, Maria
More from Banana Republic…
---
---
* I would like to thank Banana Republic for supplying these beautiful items for me to sample. All views and opinions in this post are truly honest and my own, independent of Banana Republic. Thank you for supporting The Classified Chic collaborations!