Summers in florida are hot hot hot!  And, I have some great beauty products to help you beat the heat.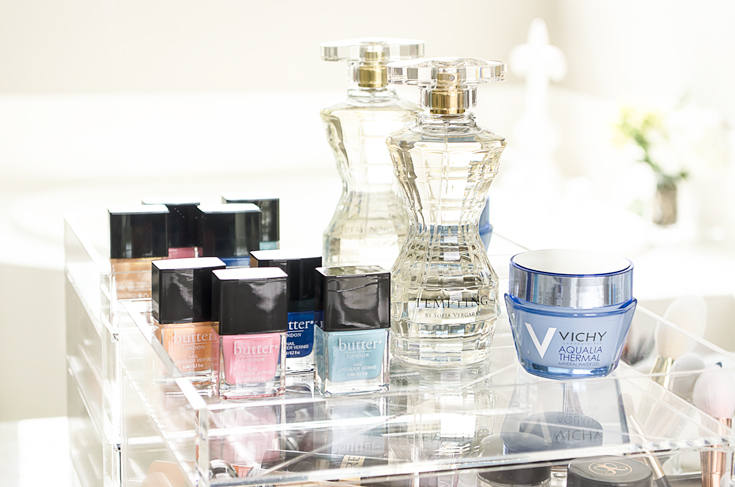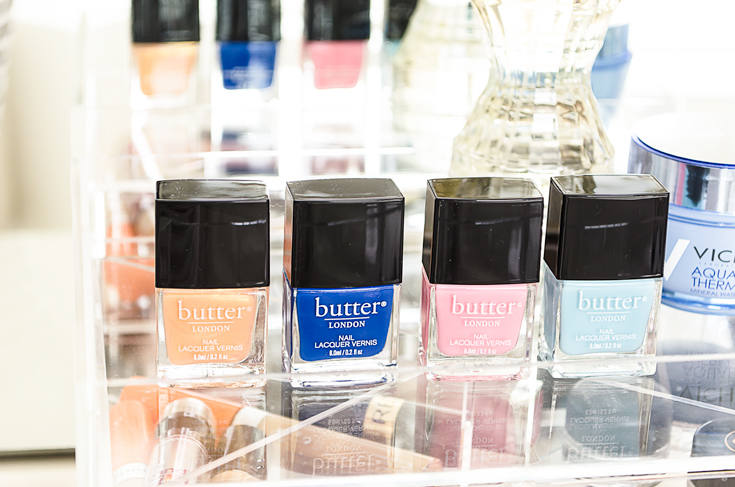 There is no doubt that I love Butter London, and this set is too pretty to pass up.  These colors are the perfect mani pedi colors for this summer.  This limited edition set has colors that match the blue summer skies.  The pink and soft carmel orange remind me of sipping fruity cocktails beachside. But, not only are these colors pretty and perfect for the summer days and nights, but one coat is packed with so much.  These rich colors have a high shine finish with chip resistant wear, which is perfect for soaking hours in the pool or in calming ocean waters.  These nail polishes also contain Hydrolyzed Silk, Horsetail Extract, Vitamins B, C, and E.  And, one of the most important things to me is that they do not contain harmful chemicals such as Formaldehyde, Formaldehyde, Resin, DBP, Toluene, Camphor, Ethyl Tosylamide, Xylene, or TPHP.  If you want to try these I have a special code for you:  20% off your first purchase at butterlondon.com with code: BabbleBoxx2016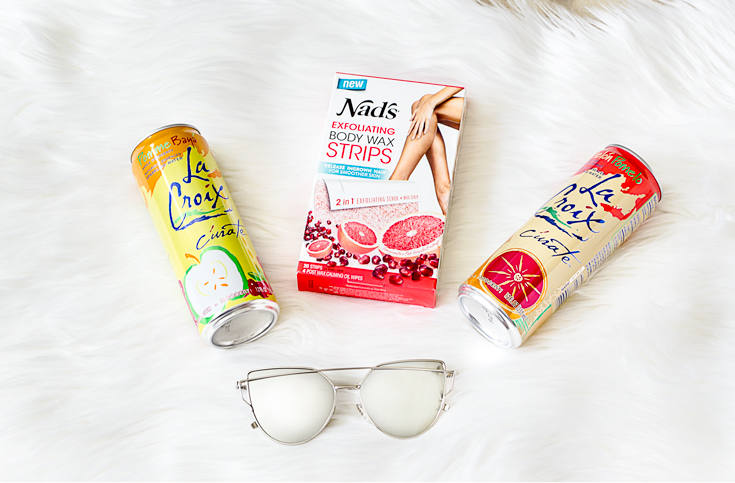 I first discovered LaCroix at my girlfriend Anna's baby shower. She had a cooler full of the lime flavor, and she claimed it helped her with her morning sickness.  Fast forward years later, and during my pregnancy La Croix was the only thing that helped settle my stomach. I love how refreshing and fizzy it is while being 100% natural.  A few other friends have an obsession over the passion fruit, but I'm always looking for new flavors.  I was so excited when the came out with the curate flavors that are a bold blend of flavors.  These two flavors are my Curate favorites, Melón Pomelo and Pomme Baya.  LaCroix Cúrate Melón Pomelo is the one I reach for most of the two.  It is a combination of cantaloupe and pink grapefruit. It has a tangy sweetness that I absolutely love!
One more way to say summer ready is to keep skin sleek and smooth day after day.  Waxing is the best way to maintain that soft, summer skin.  I just tried these new exfoliating wax strips and was impressed.  Pesky ingrown hairs are one of the downsides to frequent waxing, but these exfoliating strips help to buff away dead skin and release any ingrown hairs. I love products that act as multi-taskers, and this one leaves skin smooth, hairless and glowing.
I just tried this new scent, and am in love with the fruity tempting scent.  Just like Sofia, this perfume is exotic and bold. It is a great balance of florals, fruitiness, with a slight woody note. I think it is a great summer and vacation perfume.  The smell is amazing.  It is summer; warm and sexy.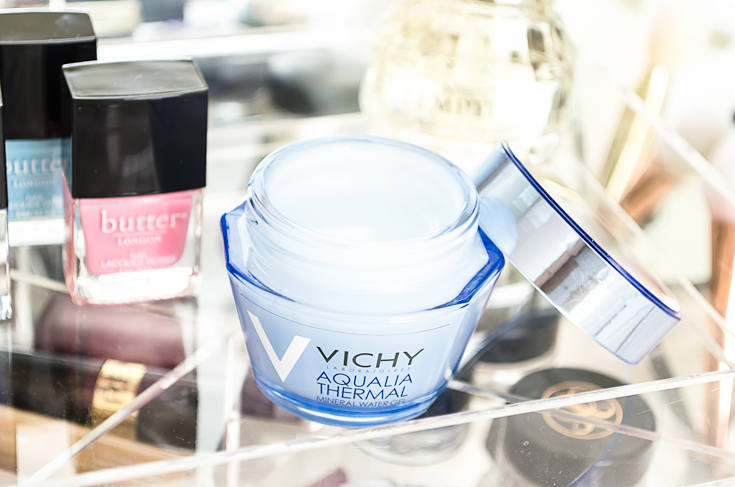 A good gel moisturizer is a must to stay fresh during the summer.  With Florida's extreme humidity, I look for gel moisturizers because they are light weight and refreshing.  This moisturizer from Vichy is ultra light weight and cooling.  It is oil-free, which is a must for me.  My skin looks so shiny and greasy if I'm not careful.  The gel isn't sticky either, which I tend to come across with gel moisturizers. This one just leaves skin feeling soft and refreshed, which makes a great base for make up. In the summer months, less is more.  So, a moisturizer like this and a sheer liquid foundation is best to beat the summer heat and humidity.  Get this now with 20% off + Free Shipping. Just use promo code: BABBLE at checkout. Offer valid through 11:59pm PST, 08/15/2016. Offer cannot be combined with other discounts or gift sets.
So, these are some of my beat the heat summer beauty buys.  The summer days are almost up, stay cool.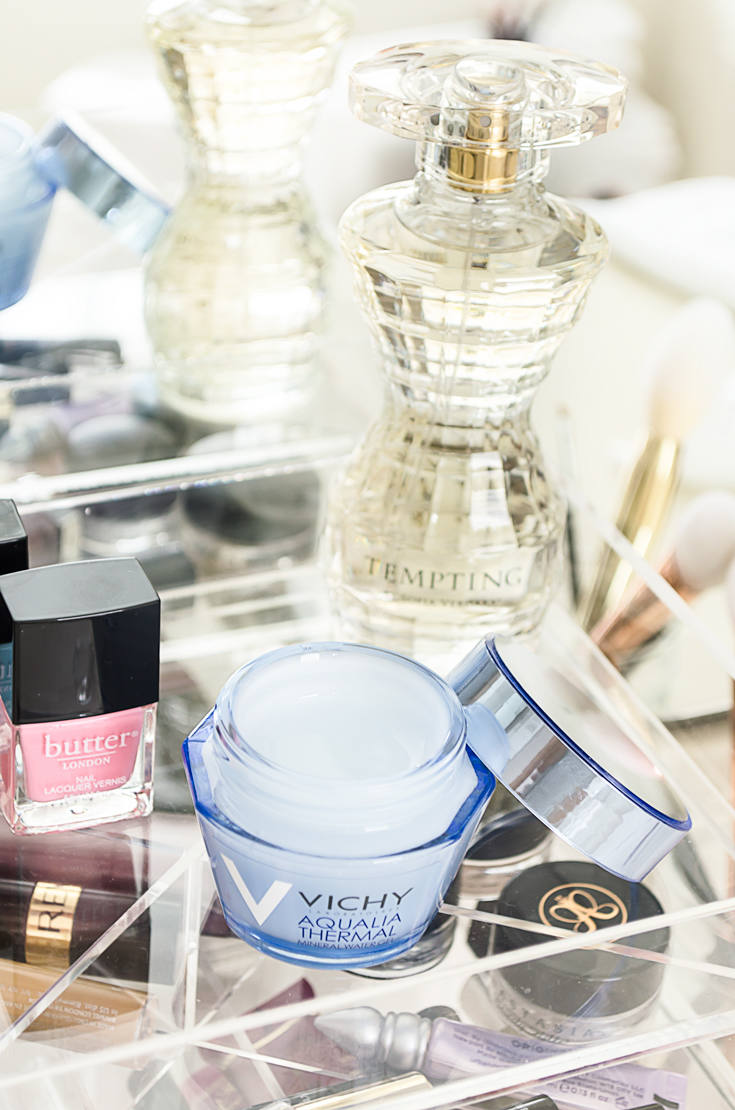 *This post was in collaboration with BabbleBoxx.com on behalf of Single Edition Media. As always, all opinions are my own. Thank you for supporting The Classified Chic's collaborations!