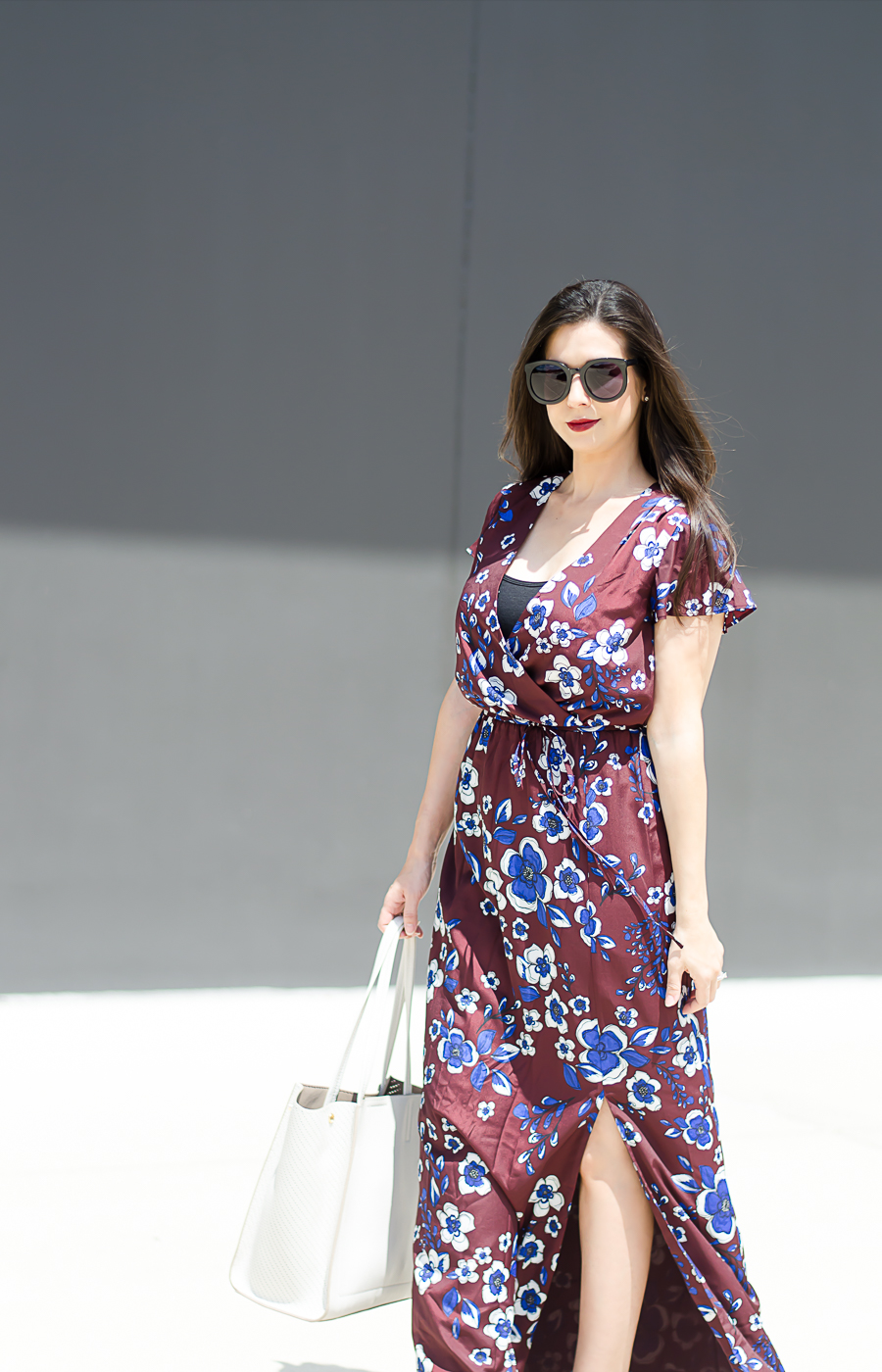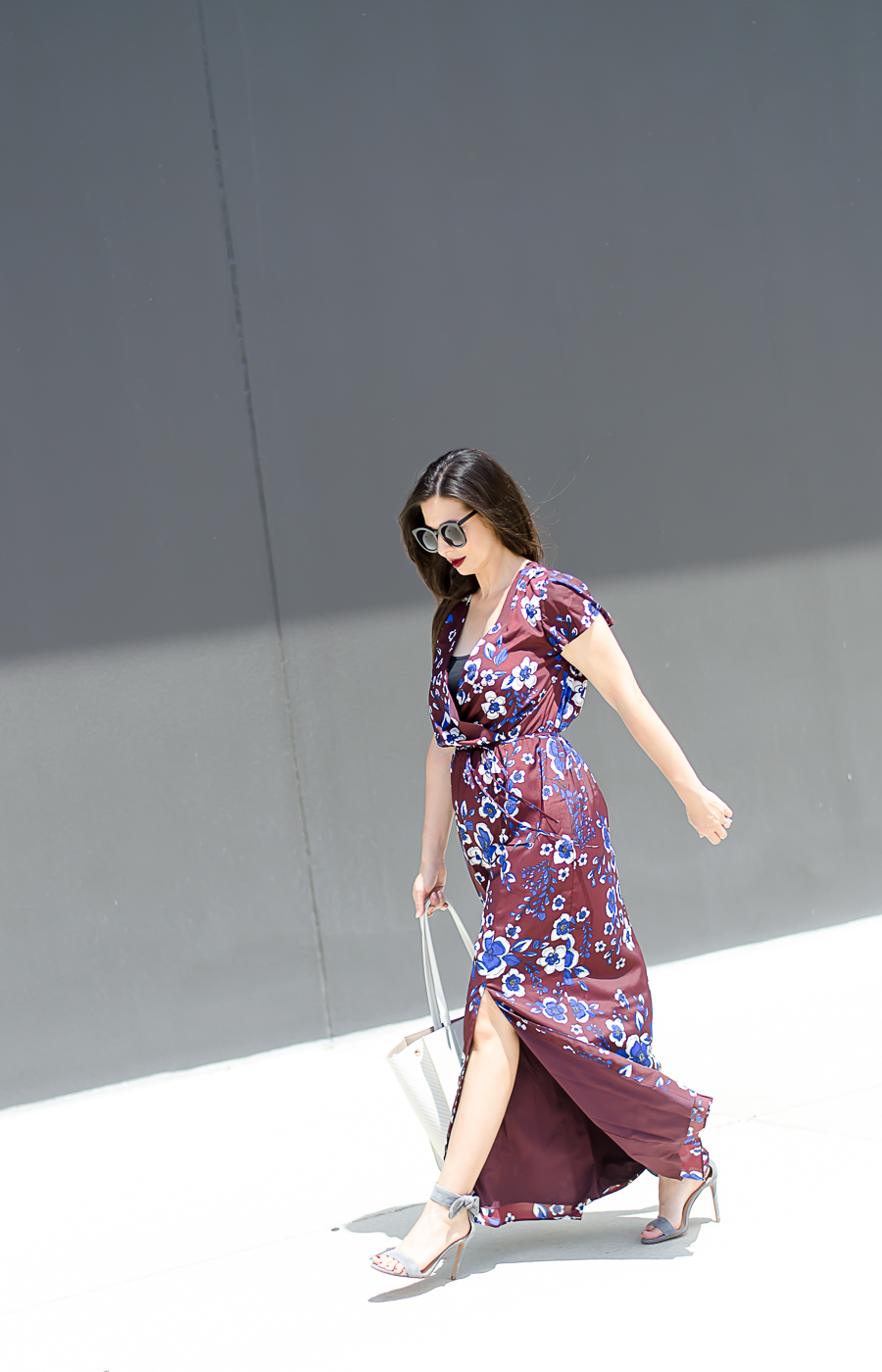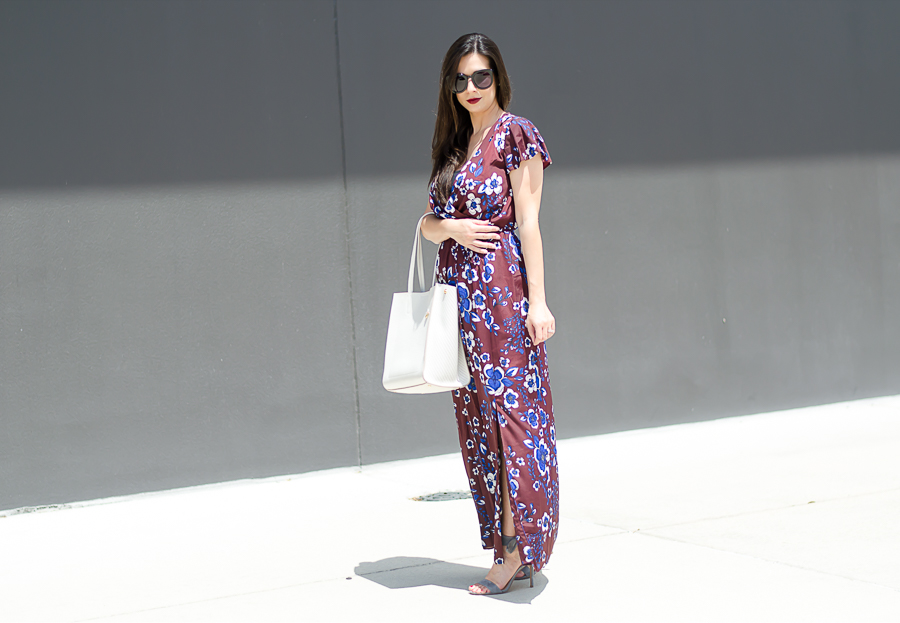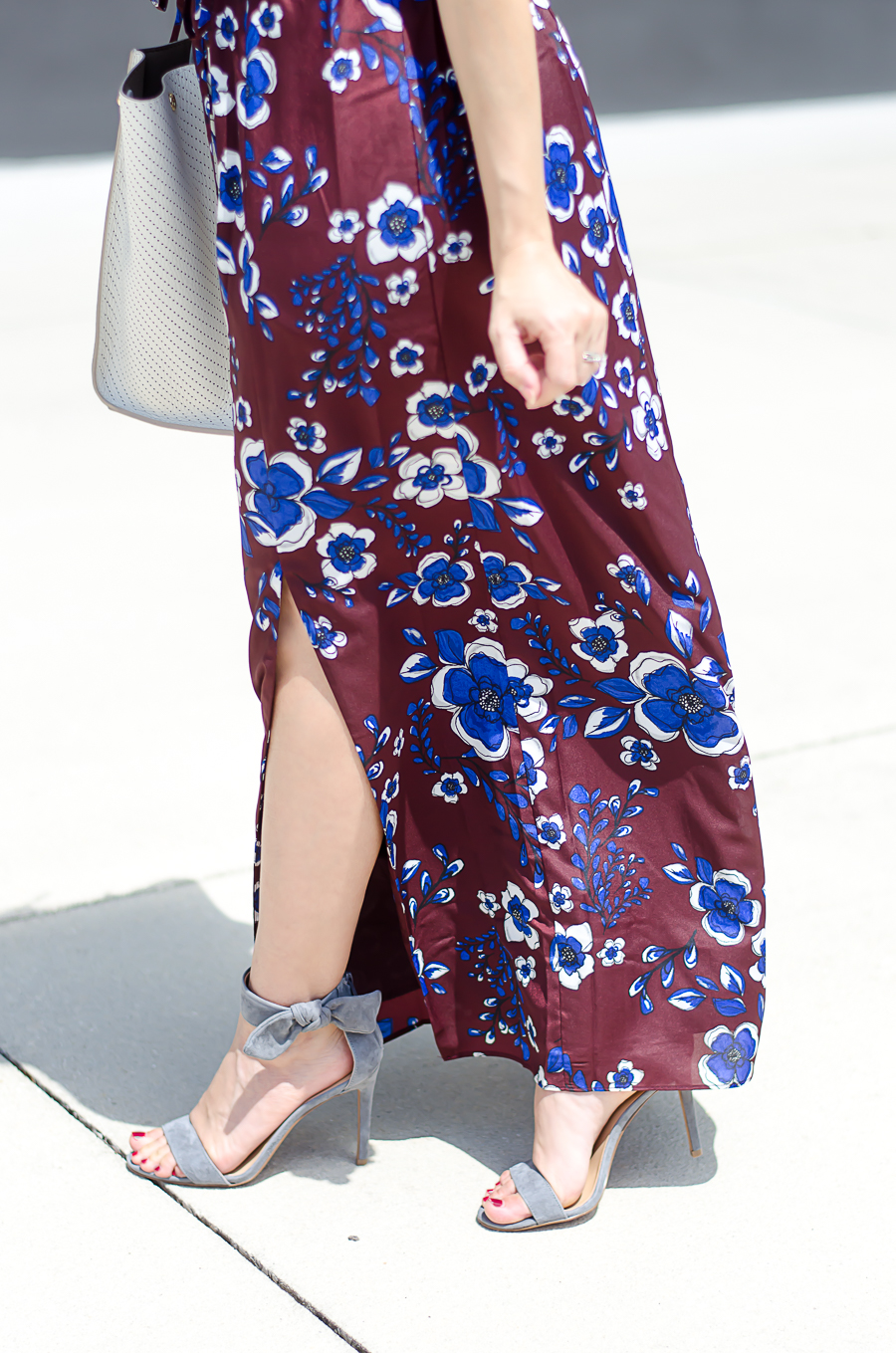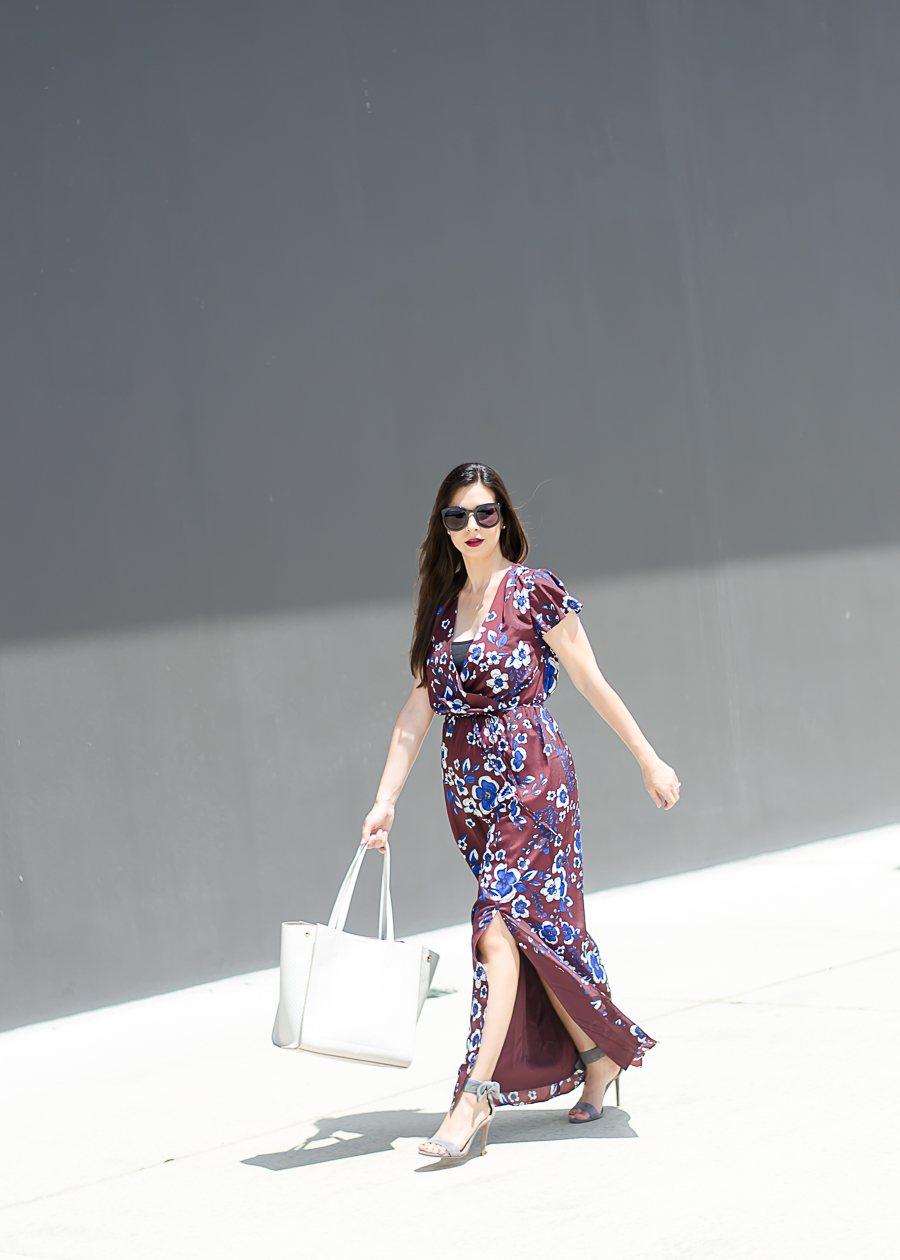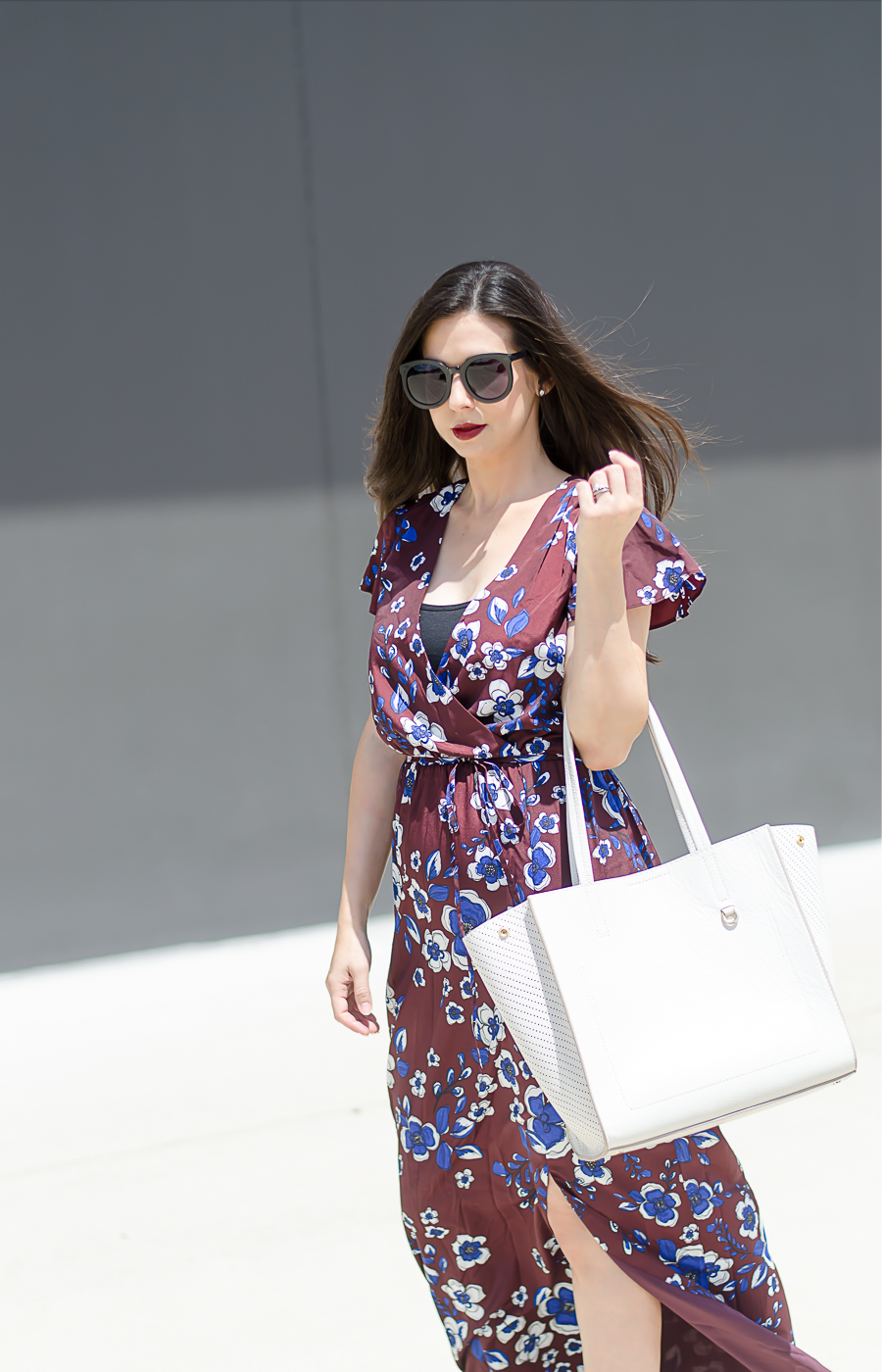 Floral Maxi Dress, Sandals, & Handbag c/o Banana Republic
With school back in session for everyone, from kindergarteners to college students, it can only mean one thing. Fall is right around the corner. With 90 degree temperatures here in Florida you bet I can't wait for that Fall air to roll in! So, for me, transitioning into the fall months means light fabrics with a fall flare. This fall floral maxi dress from Banana Republic is that perfect mix of color, print, and fabric.
This fall floral maxi dress is a deep rich burgundy color that is a fall must. I love the floral print that has hints of blue. I paired it with this ivory tote that I also use as a small diaper bag occasionally. And, I finished the look with a pair of grey heels. This color is a great neutral for the fall. But, most importantly, they are extremely comfortable.
The fabric of this dress is so soft, and I love how flattering the silhouette is. This is so important for me since I had baby Luke just six weeks ago. It was our first trip out where I actually looked put together. Otherwise, I had been out in flip flops, a raggedy t-shirt dress, and a pony tail. We actually made it to the mall. The trip was cut short because he had a total melt down after a quick diaper change. Luckily, my whole outfit was completely unscathed from the whole ordeal. And, the ride home was good. Babies love car rides. The motion, sounds, and vibrations of the car put Luke right to sleep.
Ok enough baby stories. For those of you beating the heat in cooler climates you may want to throw on a jacket or a super soft cardigan to keep warm over this maxi dress. I wish I had that problem right about now, lol. Seriously though. A denim jacket or a pretty cardigan would be perfect! #itsbanana
SHOP THE POST
---
---