The first day of the fall season is a little less than a month away. With that comes cooler weather and pumpkin spice lattes. Yippie! It also calls for a wardrobe refresh. I'm actually toying with the idea of a capsule wardrobe. With the baby consuming all of my time I don't have the ability to sit and ponder over what I'm going to wear. So, I thought that minimizing my choices might be a good idea. Where to start? For me, choosing the right pieces that I absolutely love became the most important thing while planning. I focused on pieces that I love, quality items that will last year after year. In this quest to build a capsule wardrobe I started by searching for luxury fall accessory essentials.
I found everything I wanted and so much more at Stein Mart. I was amazed at the beautiful selection of unique and luxury items at excellent prices. Everything was so easy to find on their website. I loved browsing their featured brands tab under each category. They also offer free shipping over $75 and easy in store returns. The best part? Well. Just look at the fabulous pieces I added to my wardrobe! These are the luxury fall accessory essentials that I found, all at Stein Mart, for building a classic, chic fall wardrobe.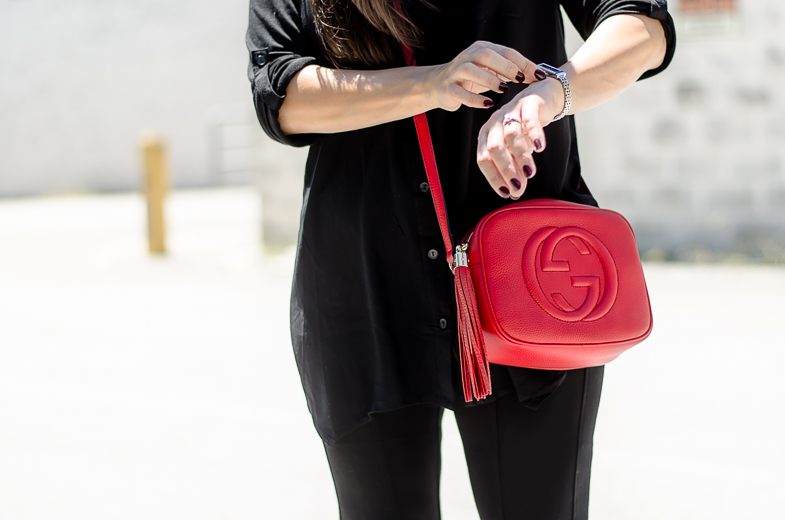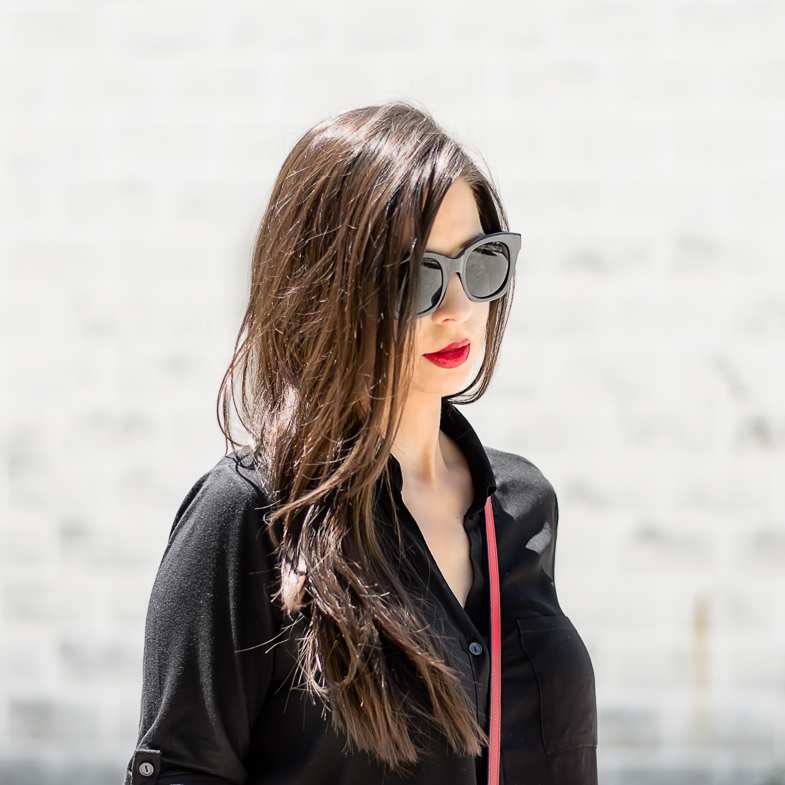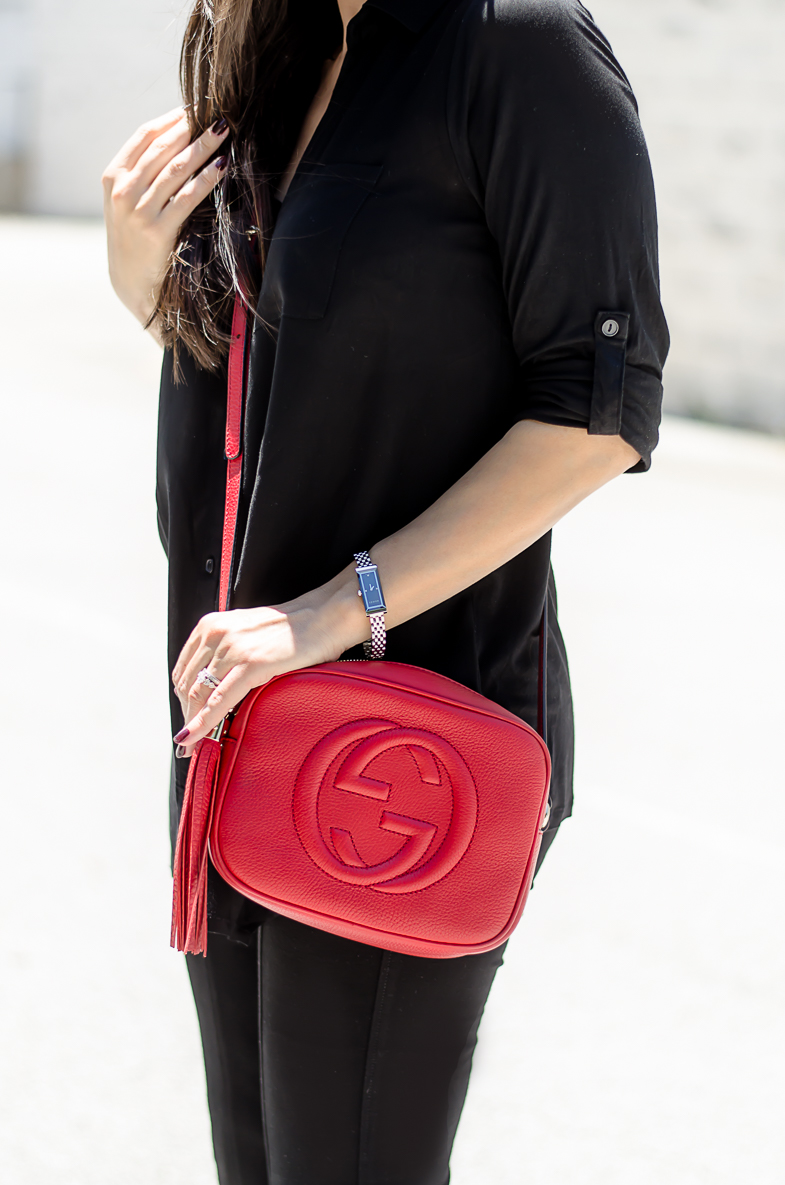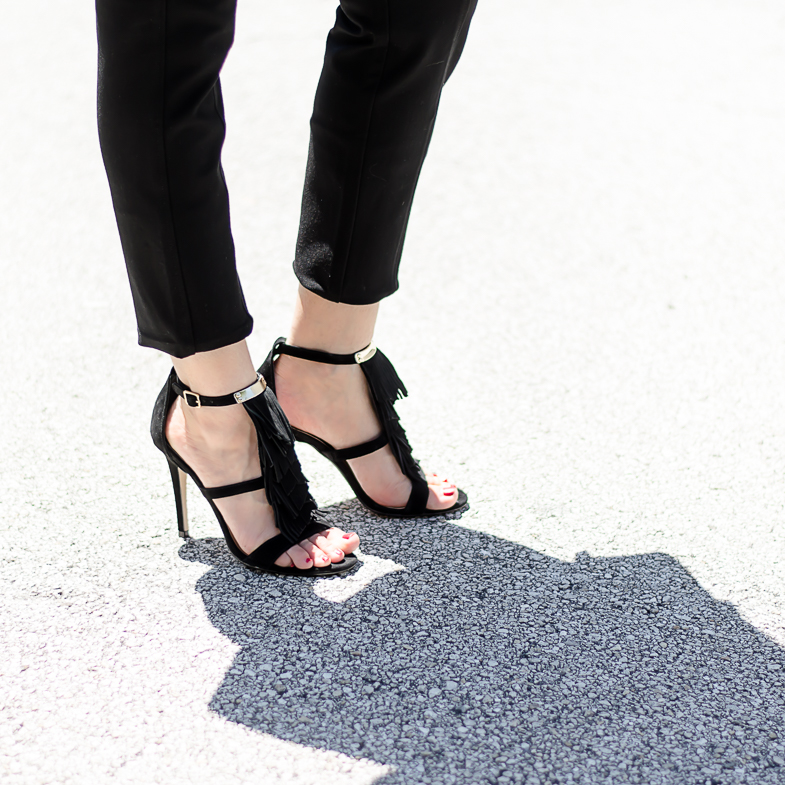 This is such a dreamy handbag. Of the four accessory essentials, this is my favorite.  It is an amazing investment piece that is so classic in color and style that it will stand the test of time. I will enjoy coordinating this handbag with different looks for years to come. It was the ultimate find at Stein Mart. Picking just one handbag was tough because they have so many fabulous luxury brands like Gucci, Furla, Marc Jacobs, and Tory Burch in their Featured Brands section. I fell in love the selection of Gucci items. There are so many pieces to choose from, and all at an absolute steal. Don't pass up shopping their Gucci selection!
The perfect pair of black sunglasses are a must even in the fall.  I live in Florida, and that means sunglasses each and everyday.  I was looking for a pair that were both fashionable and comfortable.  That can be a challenge when shopping online.  That is why I look to shop where return and exchange policies are very flexible.  Luckily, these pretty sunnies worked out.  If they hadn't, it wouldn't have been an issue because they have a great in store return policy.
These are as eye-catching as they are comfortable. Black goes with everything, but why not choose something with a fun twist. These heels have a fringe detail in the front that will dress up any outfit. I knew that these would be fantastic because I'm in love with Dolce Vita. Their shoes are always comfortable, but have a modern edge. I snagged these beautiful pair of heels at half off an already discounted price. Stein Mart's sales are that outrageous!
This Gucci watch was the last item I picked to add to my fall wardrobe accessories. I needed a new watch, but wanted one that would be versatile. I also wanted one that was classic enough that could be worn year after year. This watch was it! I absolutely adore the slim, sleek style.  It has a modern edge with its rectangular shape.  The silver band and black face are classic details.  Those features make this timepiece my choice to complete my fall luxury accessory search.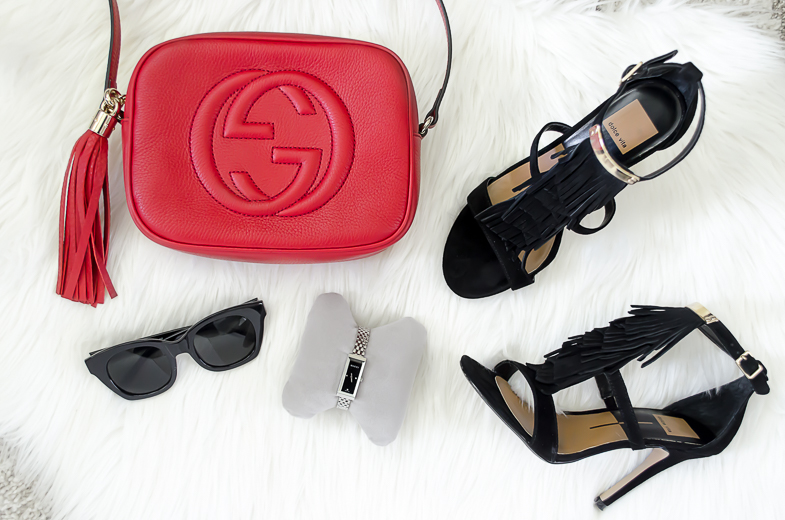 So, those are the four luxury fall accessories that make the cut.  They'll be essentials in my capsule wardrobe.  Classic, chic pieces to finish off any look I style.  Oh, and, stay tuned for a future post where I show you what clothing items I picked to start my capsule wardrobe.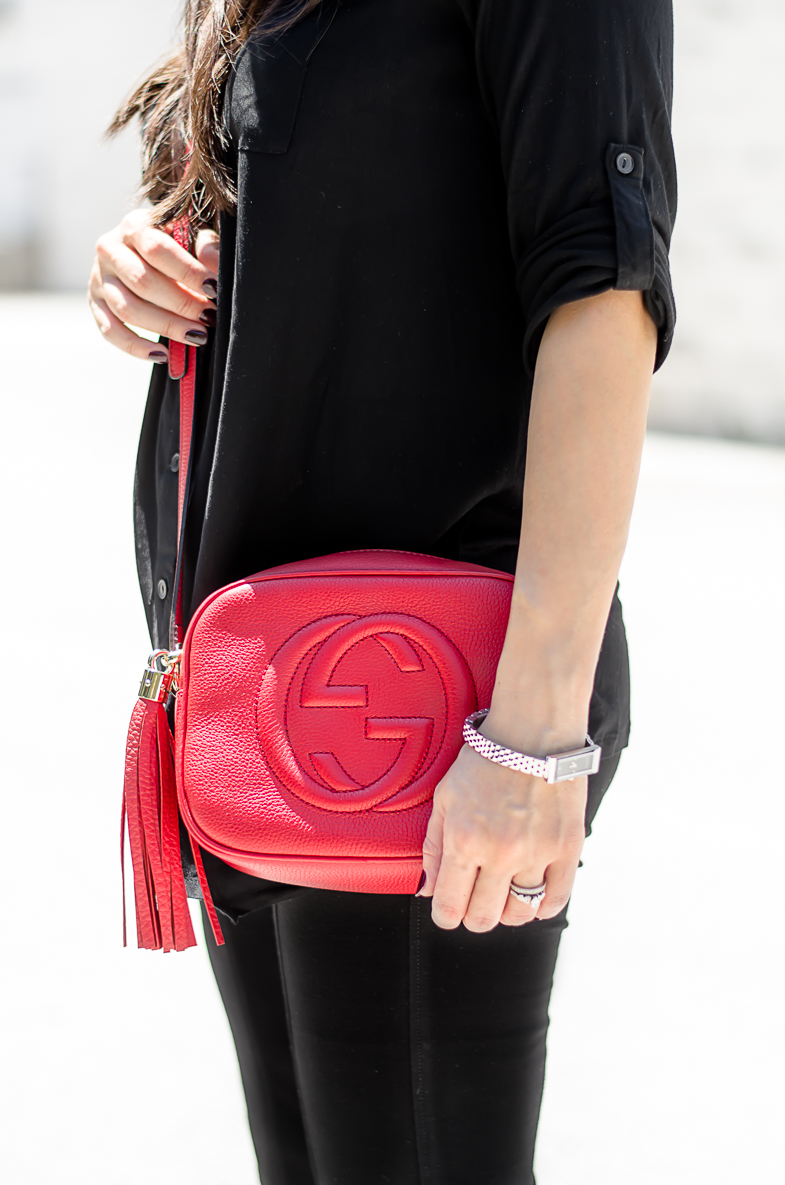 *This post was in collaboration with Stein Mart. As always, all opinions are my own. Thank you for supporting The Classified Chic's collaborations!