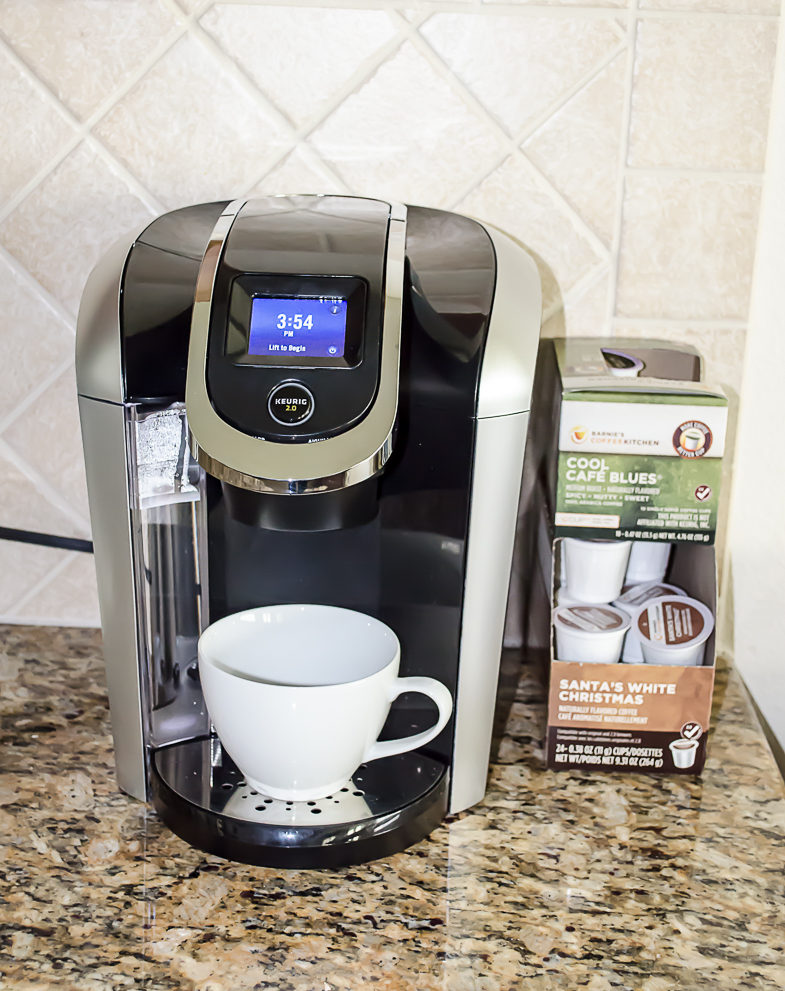 This is why we bought a Keurig…
Little baby Luke is still keeping us up at night with feedings every 2 to 3 hours.  So, yea.  Coffee!  Right now I can't function without that one glorious cup of coffee in the morning.  Oh, and, that afternoon cup to keep me from falling over during Luke's 3 am feeding.
Long story short, it was just our luck that our coffee maker finally called it quits.  This coffee maker that we received as a wedding present is the one we had to replace.  We both loved it, but it was really old.  It probably said to itself, "yo, this is too much work. I'm out!"  So, I wanted to try a Keruig.  I had actually never used one, but everyone we talked to seemed to be in absolute love with theirs.
I sent Mike out to Target to buy a Keurig.  The dreaded caffeine headache was closing in.  I couldn't go another morning without coffee!  So addicted!  He brought one home, and I wasn't impressed at all.  It made watered down coffee.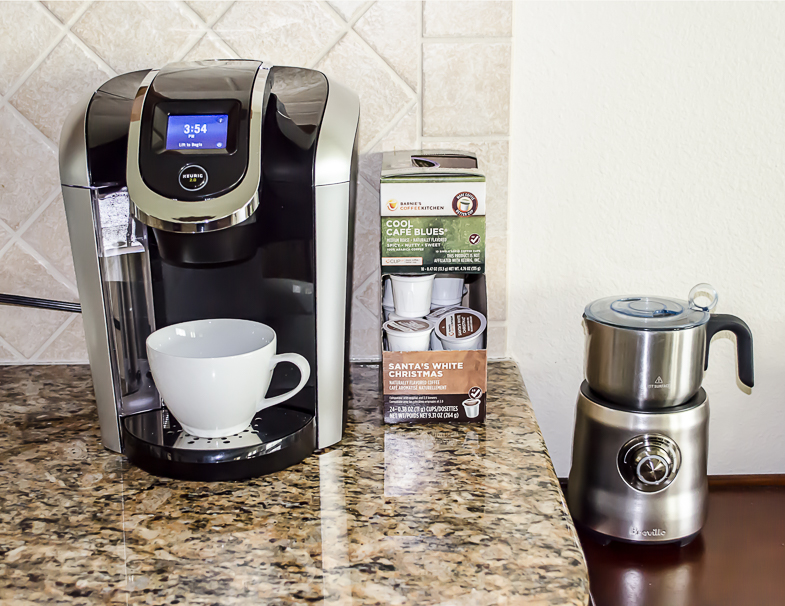 Hold on. Back up.  Let me explain how I like my coffee before I go any further.  I like super strong coffee or espresso so that I can make a latte.  I love lattes with hot frothy milk.  I have this milk frother that is amazing!  I use it every single morning to heat & froth milk for my make-shift latte.
Anyway, after the disappointment of watery coffee I decided to do some Keurig research.  Yea.  I can get a little obsessed about little things.  Like why people love their Keurig's so much.  What did I find?  I saw that some reviews mentioned that certain models had different functionality.  The one we purchased was a simple, no frills Keurig.  However, THIS KEURIG allowed you to brew different quantities and varying strengths.  I really do LOVE it!  A 4 ounce strong brew makes for a perfect strong cup of coffee.  Not as strong as a shot of espresso, but strong enough for a flavored latte.  My favorite coffee?  Santa's White Christmas all year round!  I also love this coffee.
May your nights be filled with at least six to eight hours of sleep so you don't need extra strong coffee!