In my last style post I danced around the subject of capsule wardrobes.  Today, I'm continuing on that note with this post.  While I'm feeling the need to simplify things in my life, and my wardrobe, I don't want to fall flat on style.  I added a few key clothing pieces to these perfect fall accessories.   In addition to stylish pieces, I was looking for quality and comfort.  The main idea, to me, behind the beginnings of a capsule wardrobe is to not only add pieces to love each time you see them, but to also add pieces that will last.  I found everything I was looking for at Stein Mart.  Check it out, these are the three classic clothing pieces to add to your wardrobe this fall…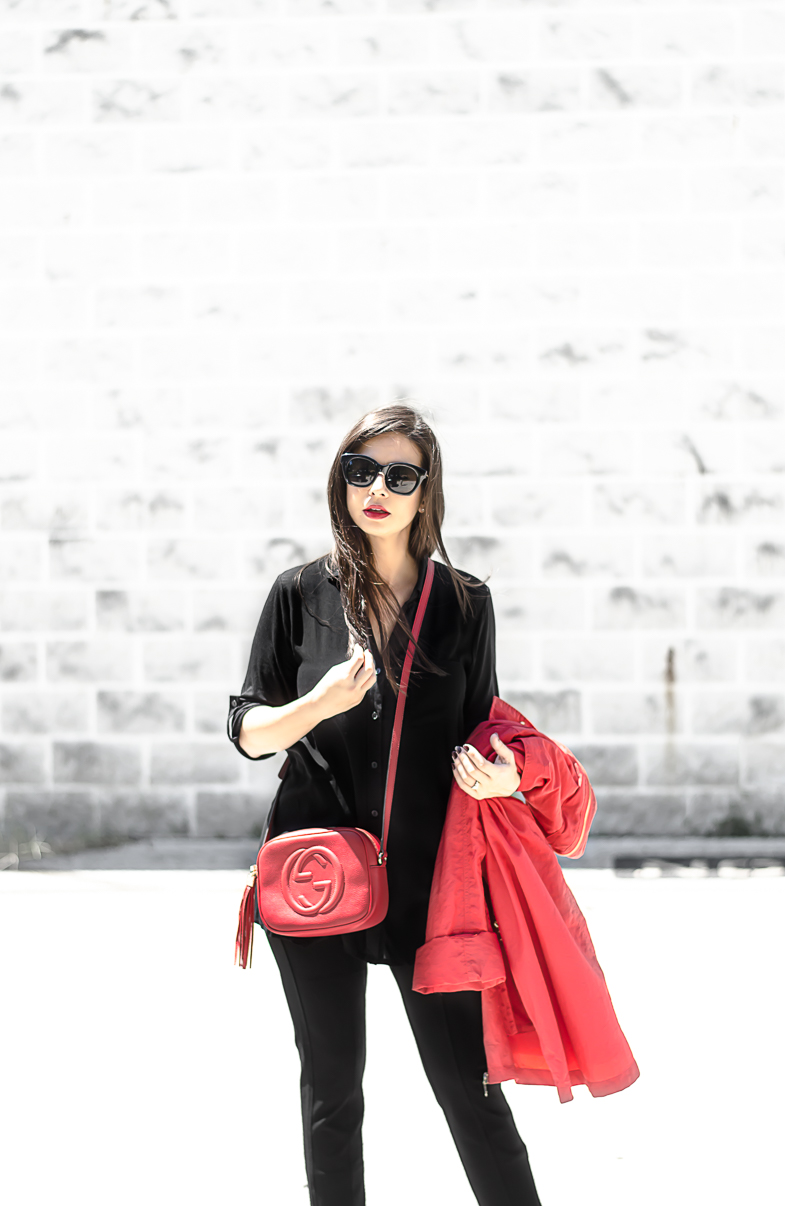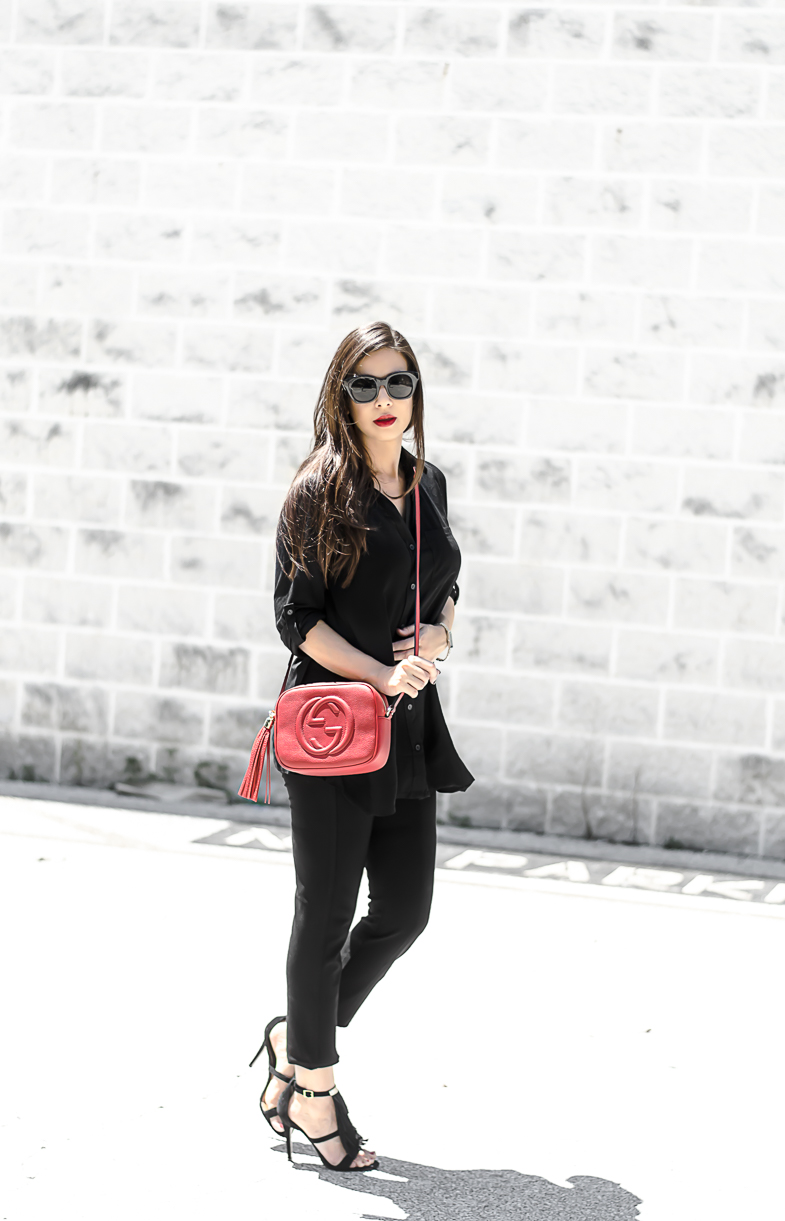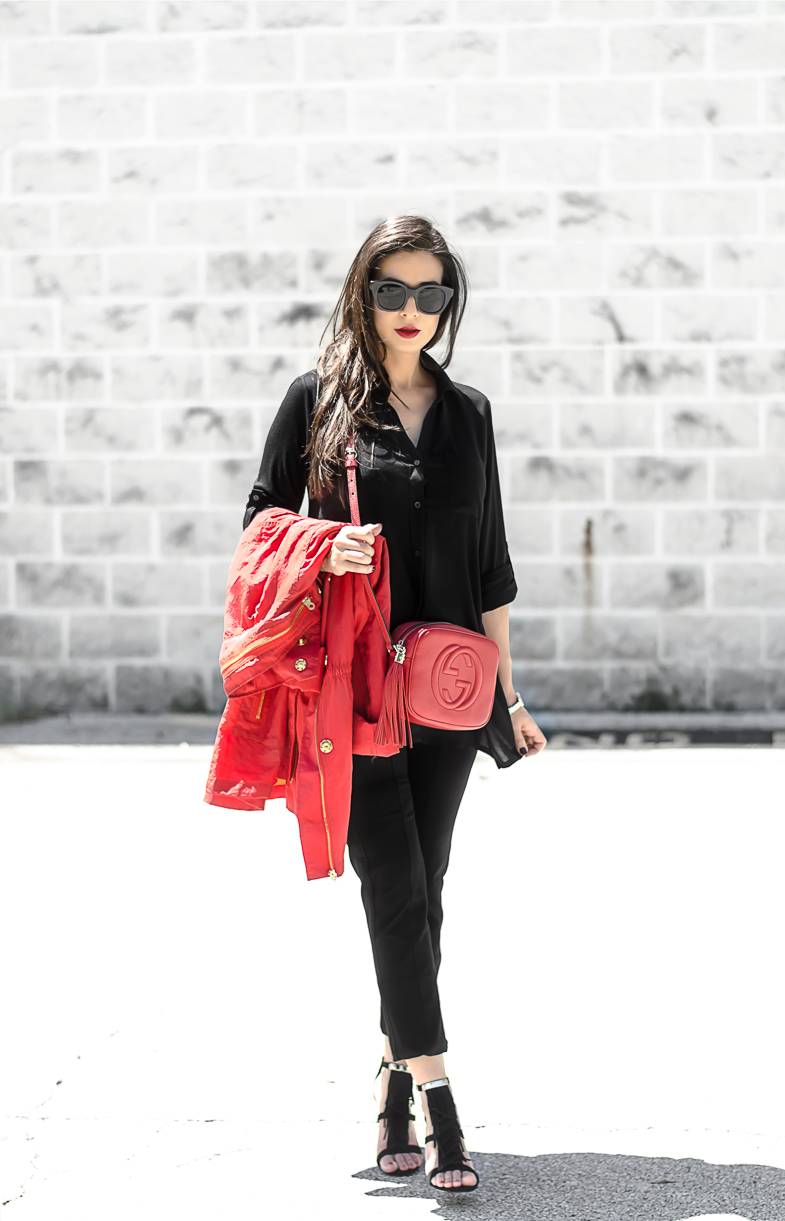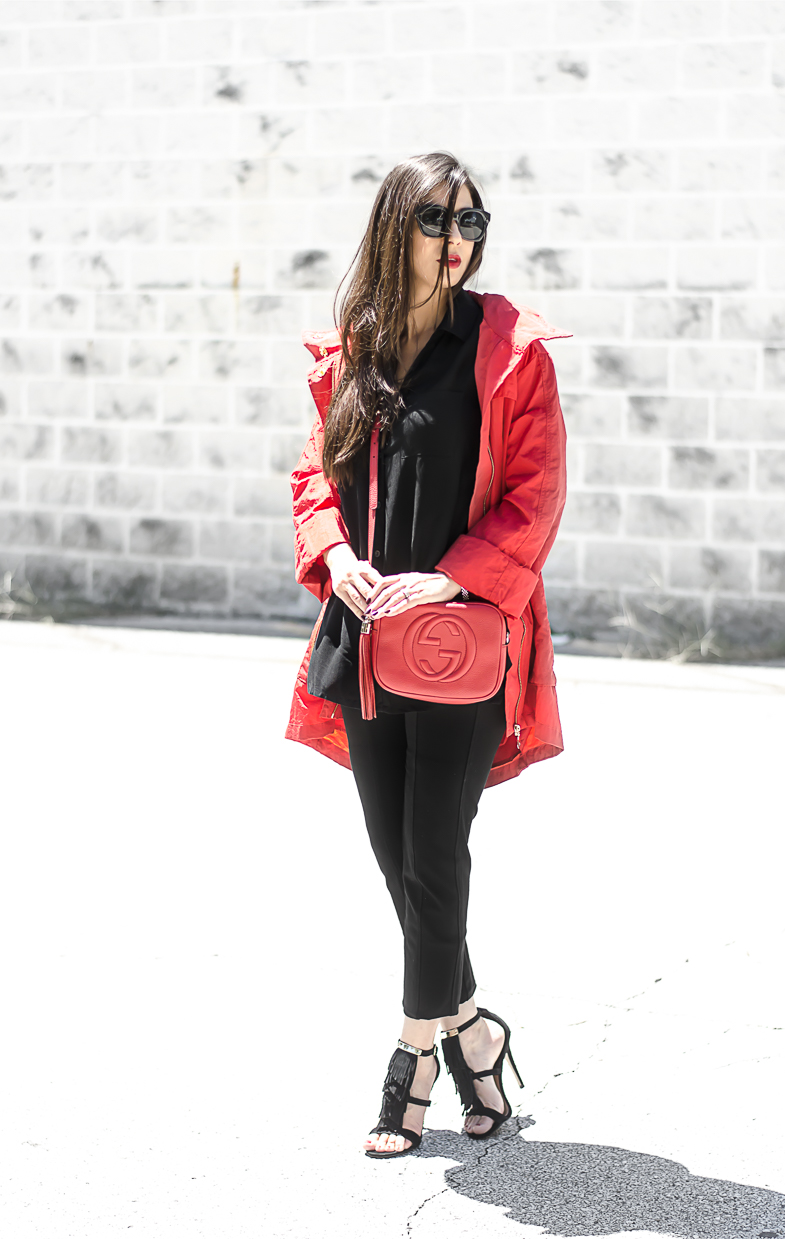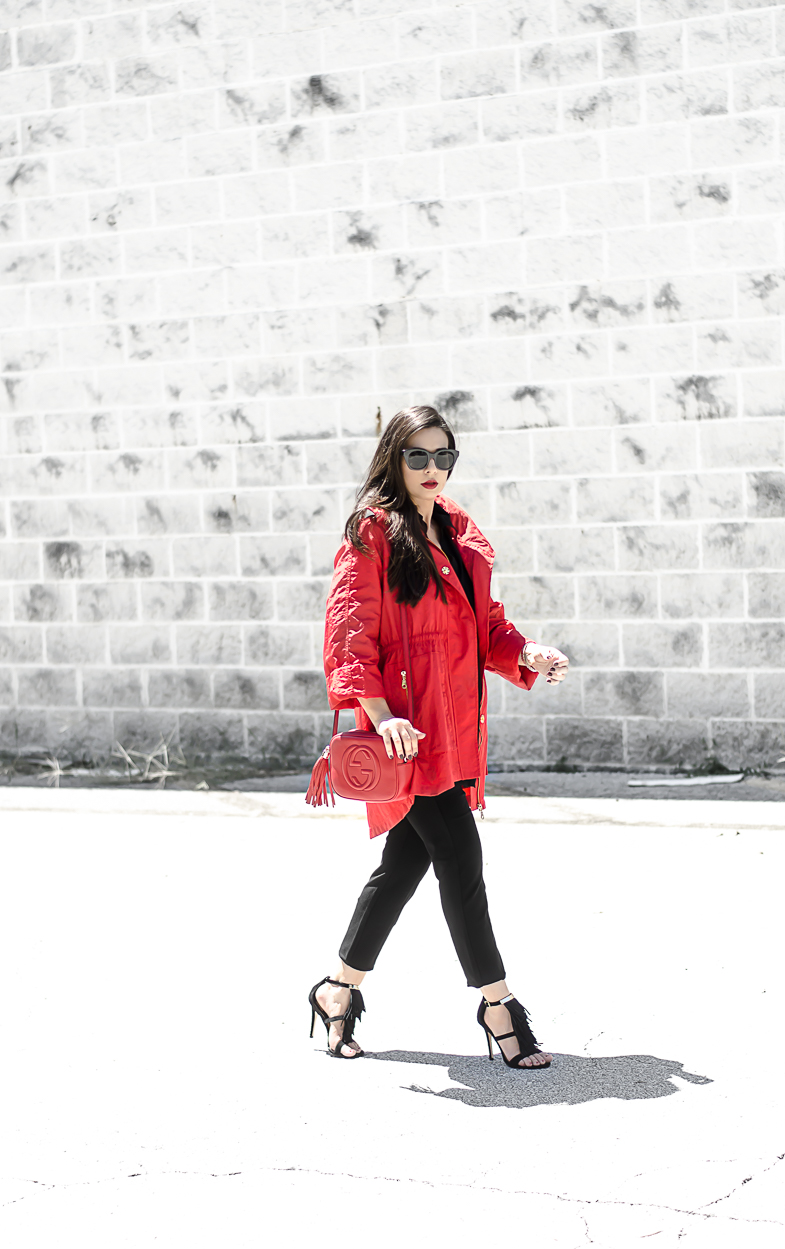 This may seem like the simplest clothing item to add to a wardrobe.  Honestly, it wasn't easy picking the perfect piece.  I searched and searched for just the right top.  Luckily, searching for the right shirt at Stein Mart was fun and easy.  I looked through their wonderful selection, focusing on a classic style and color.  I also wanted something super soft, but still be ready to stand the test of wash after wash.  Why?  Well, with a newborn baby let's just say I have to wash my clothes constantly.  This was the perfect button up shirt.  I love both the soft fabric and the length.
Another absolute must have.  For the cooler months I was in search of a black pair of pants or leggings  with fabric that was a little heavier.  Since I live in Florida, I didn't want anything too heavy.  This pair absolutely hit the mark on style, comfort, and the quality is fabulous.  The fabric is soft, stretchy, and has a good weight to it.  When looking for the right pair of leggings, look here!
I'm saving my favorite piece for last.  Why is this my favorite?  Well, the truth is that I love jackets.  Yes. I know. I live in Florida and jackets aren't really worn year round.  That is why this anorak jacket was a must for me.  It is lightweight enough to be worn year round, it is water-resistant (Florida thunderstorms mean business), and I fell in love with the bold color.  When picking the right piece just remember to think about what your needs are.  Do you live where it rains year round?  Do you have cold or mild fall and winter months?   Stein Mart has such a fabulous selection of jackets you're sure to find exactly what you're looking for.
Wondering about my accessories?  Check out this post for all the details on my handbag, shoes, watch, and sunglasses.
So, those are the three classic clothing pieces to add to your wardrobe this fall.  I hope you enjoyed this capsule wardrobe exploration.  I'm just in the beginnings of my capsule wardrobe.  Now, if I could just learn to purge my closet!


*This post was in collaboration with Stein Mart. As always, all opinions are my own. Thank you for supporting The Classified Chic's collaborations!