When it comes to having a little one come into your life I think you can never be completely prepared. Everyone's experiences are also so very different.  So, there are things that you just never hear about or consider.  Here are a few mom and baby must haves for the little things no one tells you about.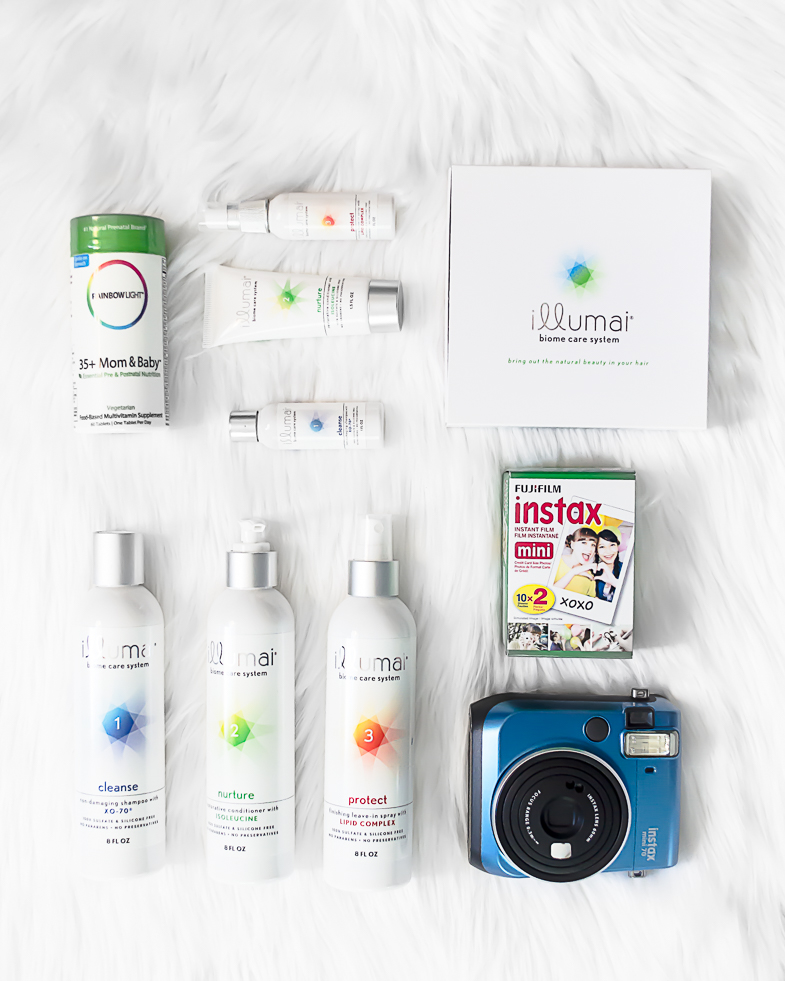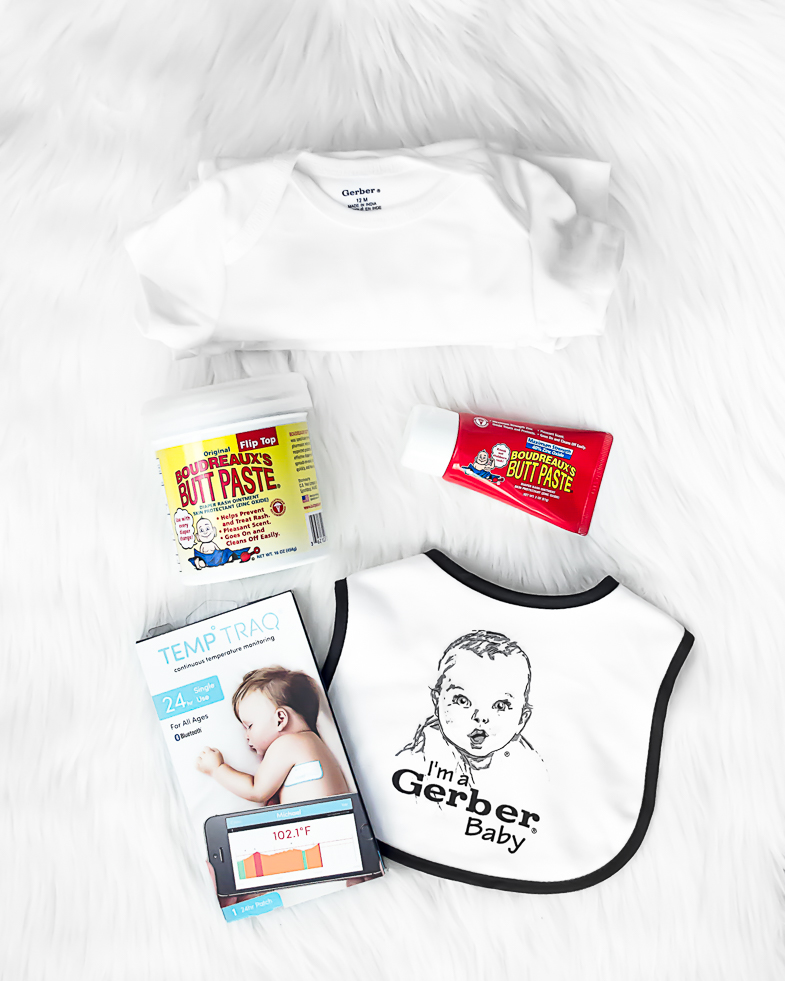 Why in the world is this on my list?  Well, no one every told me that after giving birth many women shed a lot of hair.  And, no one ever told me to be prepared with travel sizes of your favorite hair products for your hospital stay.  A good hair care system is truly important.  My hair has suffered after giving birth to Luke; it is thin, dry, and dull.  This illumai biome care system leaves hair soft and shiny.  It also feels much healthier and much more voluminous.  40% off with promocode 44THECLASSIFIEDCHIC at checkout.  Expires 10/31/2016
Everyone put so much importance on pre-natal vitamins that I didn't think about after.  It is just as important to take vitamins every single day postpartum.  My hairdresser, told me about these 35+ Rainbow Light vitamins.  She swore by them, saying it actually reduced her nausea while pregnant and helped her stress levels after having her baby girl.  My readers can enjoy a sweet discount!  Just use the discount code 'HappyBaby' for 20% off on Rainbow Light Prenatals and 'HappyFamily' for 20% off multivitamins as well.
Capturing moments can be tough with a bulky camera like the one I use for my fashion photos.  By the time I reach for my iPhone the moment I wanted to snap a shot of is gone.  I wish I'd had this FUJIFILM INSTAX Mini in the hospital with me.  It would have been wonderful to capture moments and be able to share them with friends and family instantly. That was the one thing everyone asked for. Pictures.  Grandmas especially want actual, physical pictures.  This light weight camera also has a fun selfie mode.  I love trying to catch fun moments as my mom holds Luke.
This is a no brainer right?  Um, no.  I never realized how fast babies grow.  Luke was a little over 5 pounds (so tiny!) and he is now over 11 pounds.  He grew from premie sized clothes to 0 -3 months in this short time.  So, buy lots of onesies and buy them in all sizes.  These Gerber onesies are 100% cotton, and perfect for layering now that cooler temperatures are ahead (yay!).  Be prepared for those growth spurts because they happen fast and all of a sudden!  Bibs, lots and lots of bibs!  Because otherwise you will be doing laundry every single day.  Order online at www.gerberchildrenswear.com now and receive free standard shipping, just use code BBOXX16FS at checkout (offer expires 10/8/16).
Yes, I knew to stock up on diaper rash cream.  Unfortunately, I didn't think about having extra to carry in our diaper bag.  And, I didn't take any to the hospital either.  Take it everywhere just in case.  Boudreaux's is wonderful, and it comes in original, extra strength, and all natural.
I honestly didn't realize how hard it would be to take an infant's temperature.  When they are awake and active they can squirm around so much.  And, I did realize just how important it is to monitor them when they get sick or have their first immunizations.  This is just too cool and oh so convenient.  TempTraq® is a wearable Bluetooth® temperature monitor that continuously monitors body temperature for up to 24 hours.  It has a free app for both Apple and Android phones.  I think what I like best is not having to disturb him when he is asleep but still being able to get updates through the app.  Receive 10% off when you use code BABBLEBOXX10 at TempTraq.com *Offer expires 10/31/16.
So, that's it.  Just a few little things to make life a little more pleasant with a precious little one in your life.


*This post is sponsored by BabbleBoxx.com on behalf of Single Edition Media. Thank you for supporting The Classified Chic's collaborations!