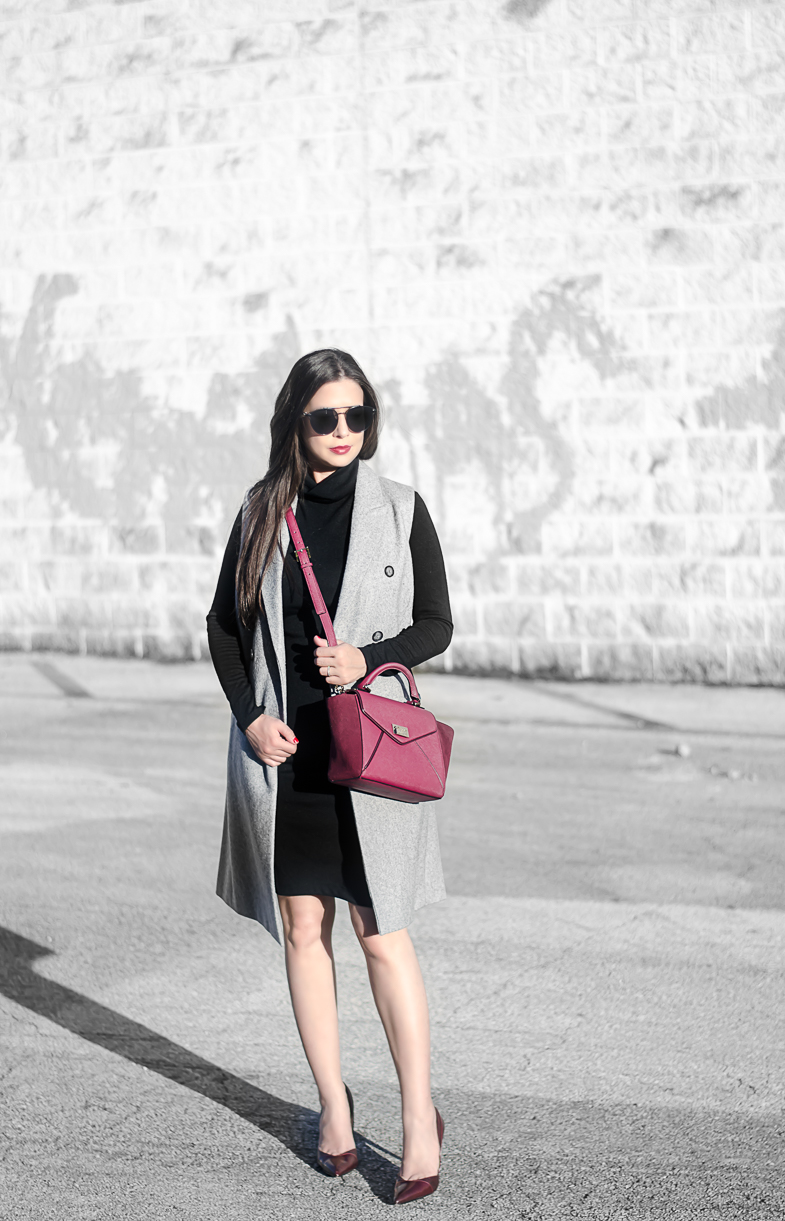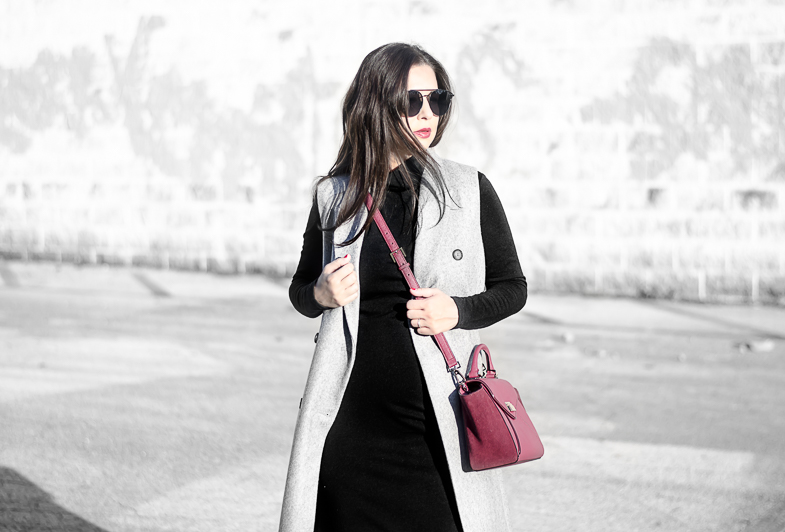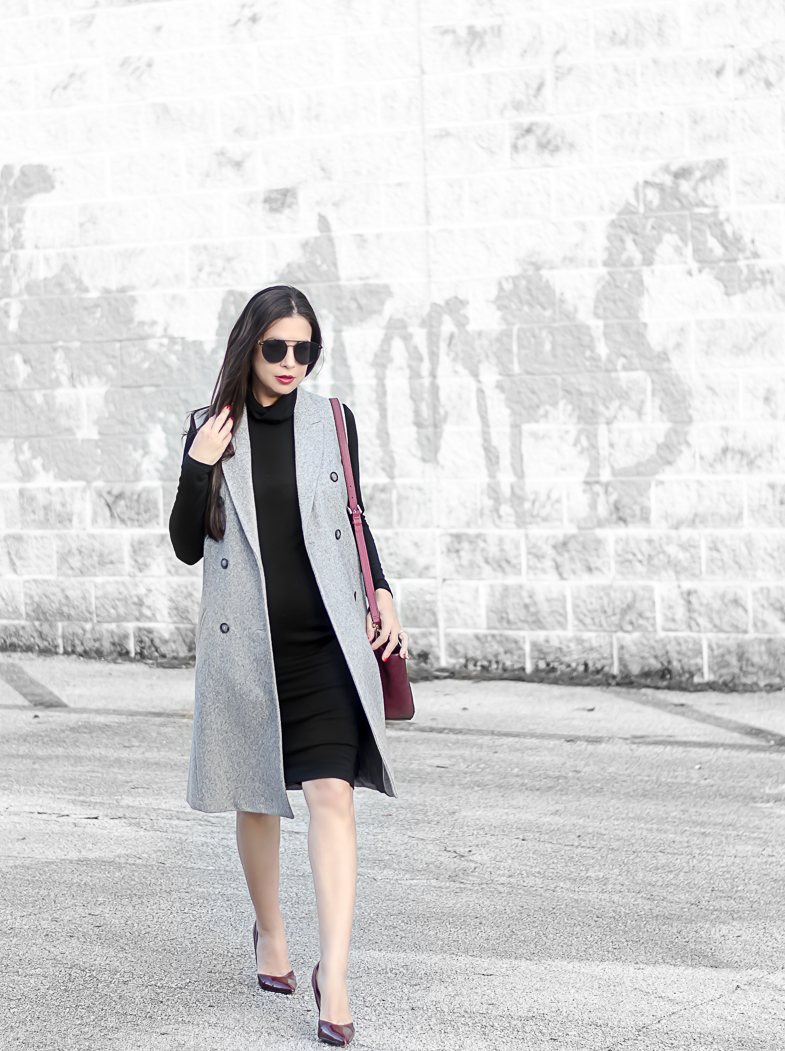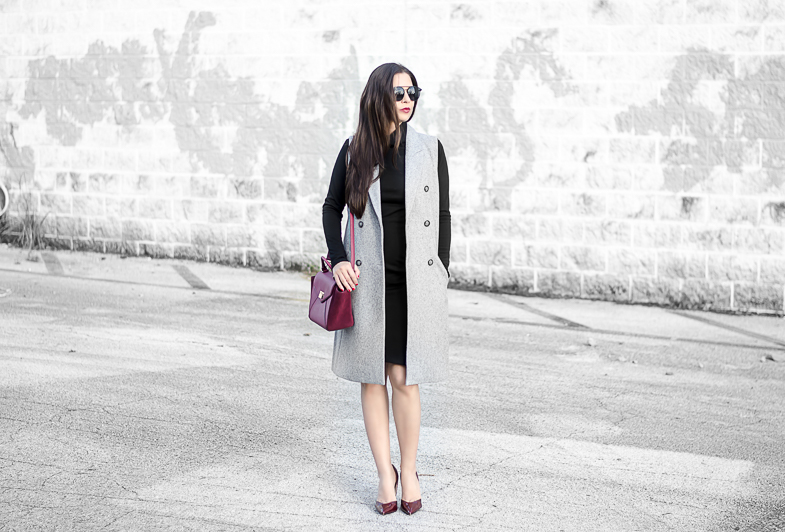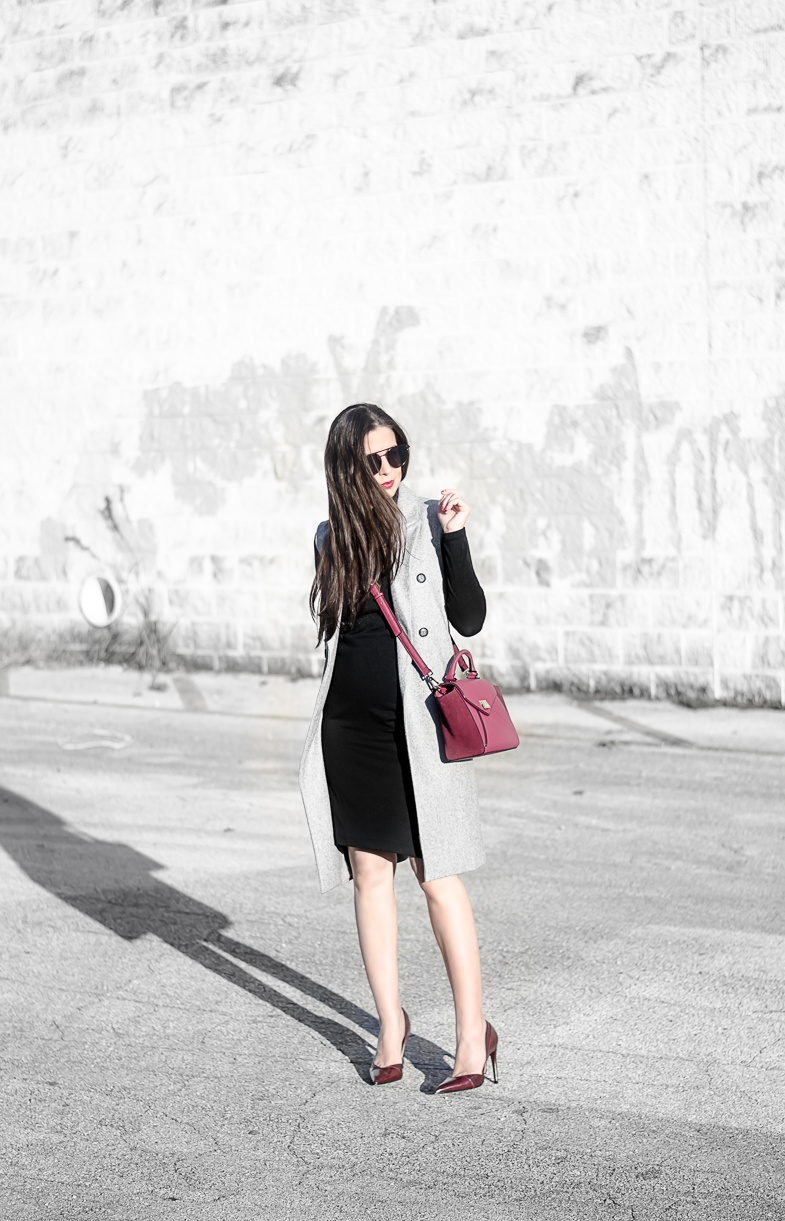 Black Sweater Dress & Grey Double Breasted Vest c/o Banana Republic
Can you believe that it is November?  I'm a little in denial that there are only two more months left in this year.  Both Thanksgiving and Christmas are right around the corner, and with the holidays comes cooler weather.  Well, let's hope that Florida hits some low double digits.  You are probably laughing at me right about now because I'm asking for cooler weather.  All I have to say is that you would be wishing for it too if you had to endure triple digit temperatures for months.
For the fall & winter months I'm still favoring neutrals.  Grey and black take center stage in this polished look.  This Black Sweater Dress & Grey Double Breasted Vest combination is perfect as office attire or good to go straight to a date night after work.  Throw on a statement necklace to dress it up.  You can never go wrong with a little black dress.  Those holiday parties are calling!  
For those of you in more northern latitudes maybe a heavier coat like this one or this one would be suited to keep you warm over a pretty sweater dress.  I love layers, I'm actually jealous of those of you that could double up.  A simple cardigan over a night wrap coat all layered over a black dress.  Heaven.  Seriously though. A pretty cardigan would be perfect! #itsbanana
SHOP THE POST
---
---
---
---
---
---