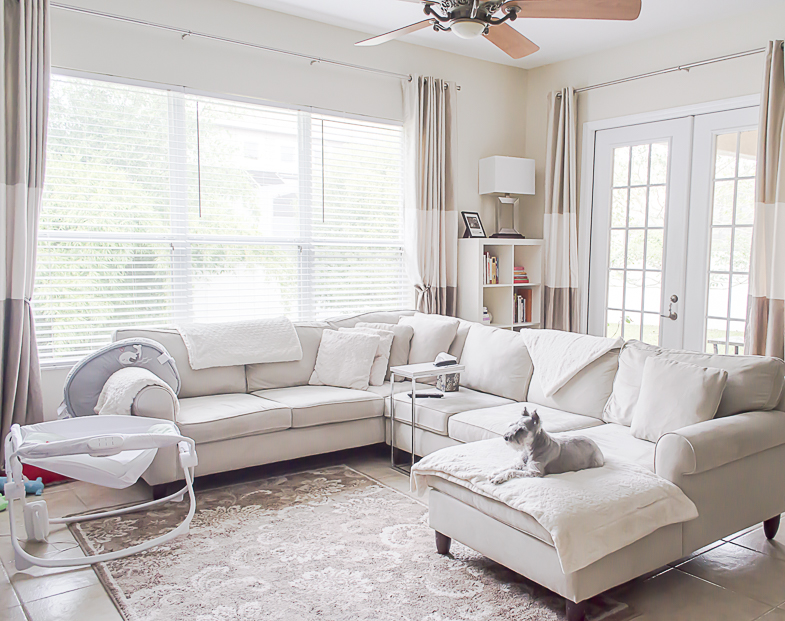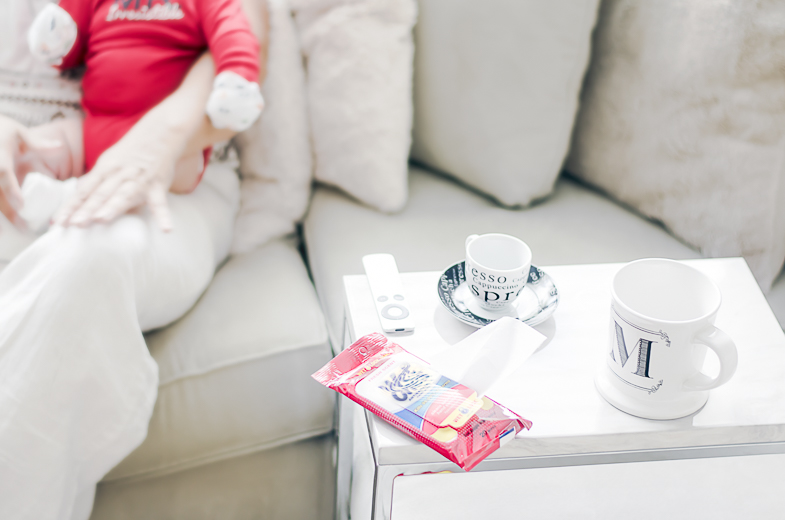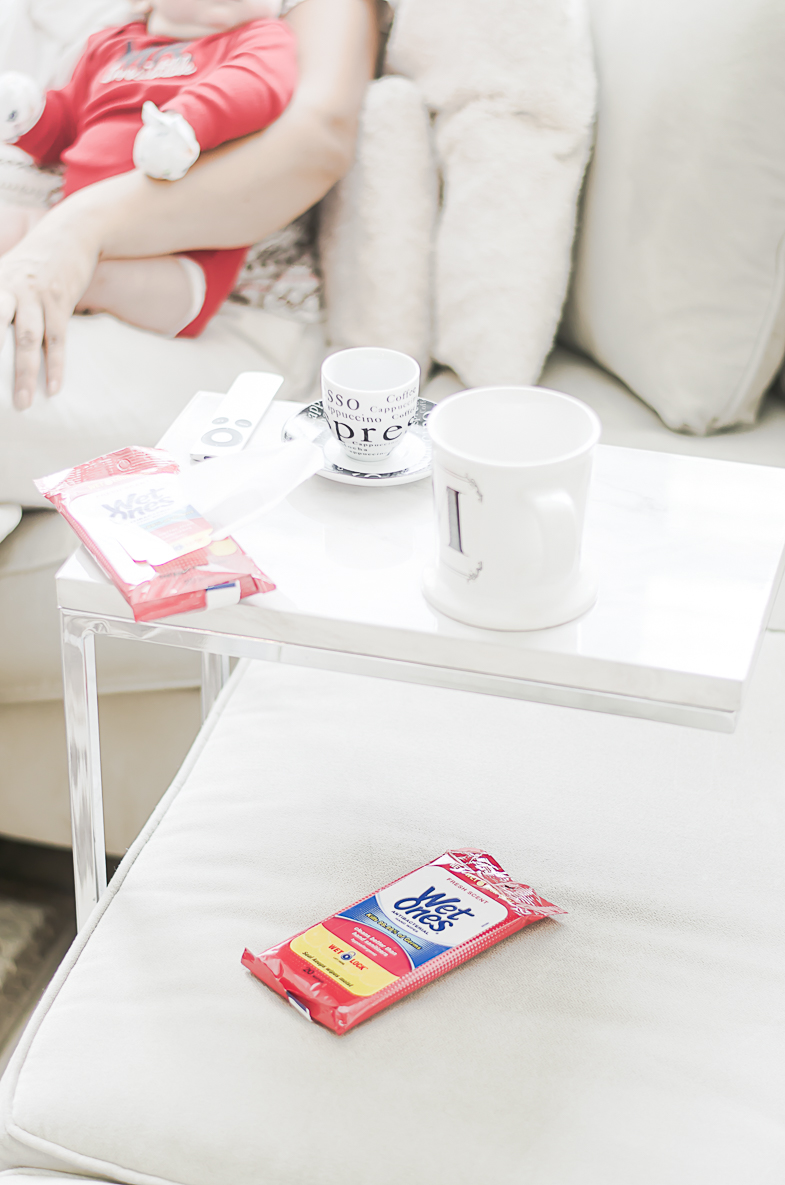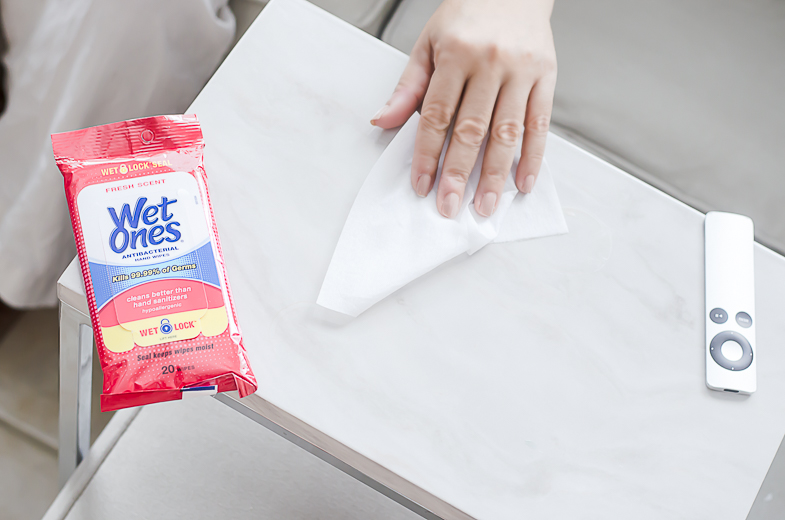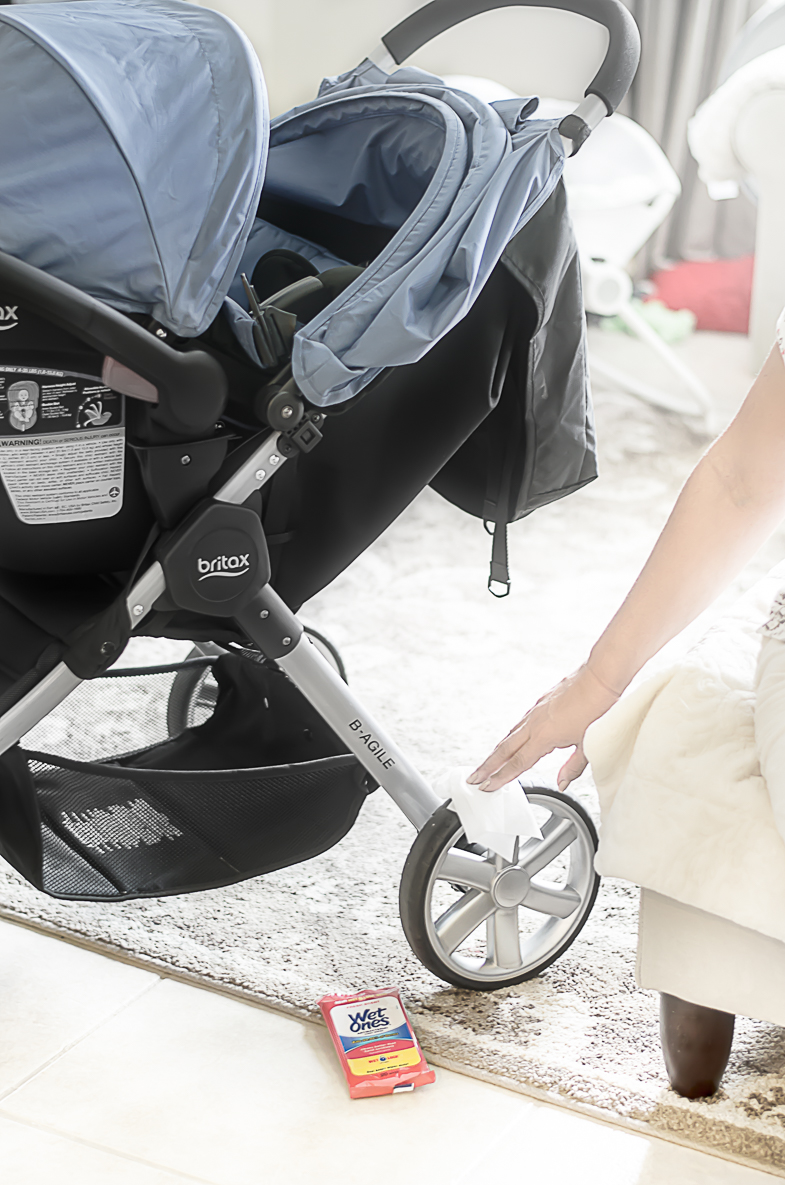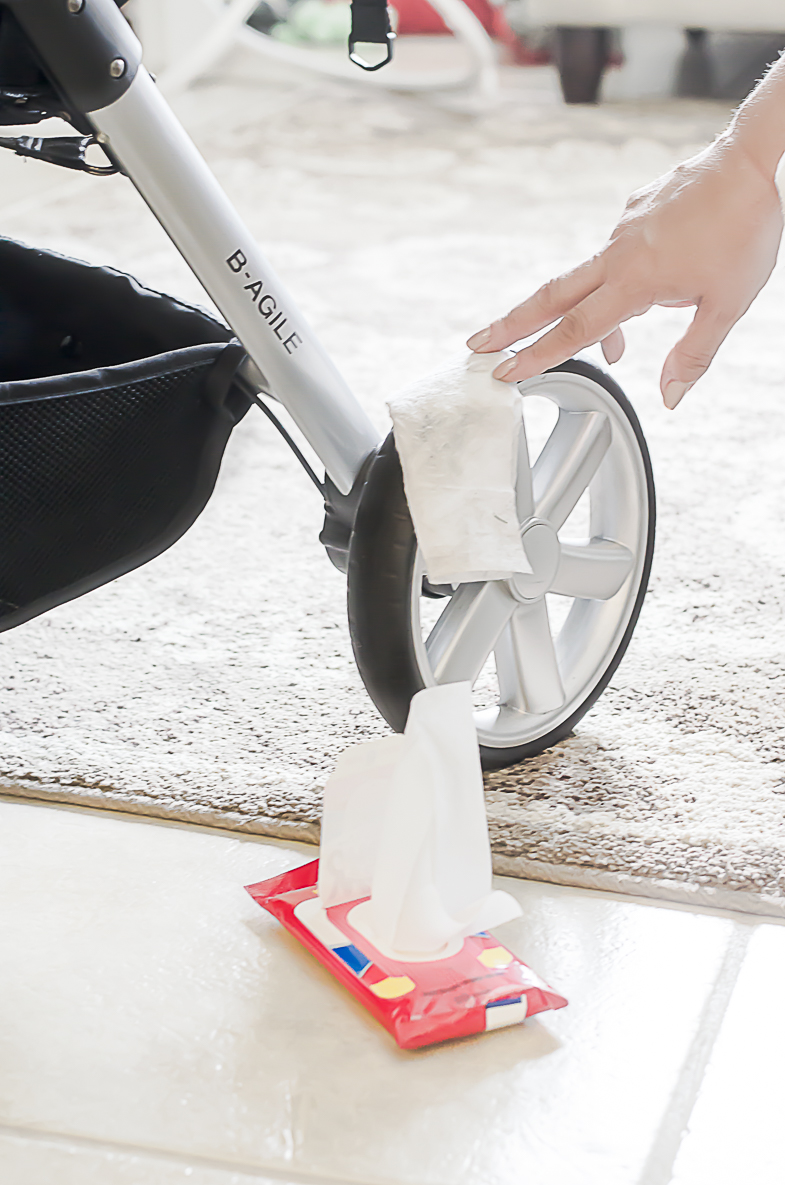 To say that I'm a neat freak is a bit of an understatement. I enjoy seeing everything in place and as clean as can be. With a new baby in the house that can be a bit of a challenge. He is starting to touch everything and will soon start crawling. I worry about keeping the house clean more than ever. He puts his cute little hands in his mouth constantly these days. I think the teething is starting early! Insert shocked wide eyed emoji here! Today, I'm partnering with Wet Ones® to show you how I keep floors and surfaces perfectly clean with a baby in tow.
People walk in and immediately ask how I keep these light floors and surfaces clean. I have a baby. I have two dogs. So, there is no shortage of dirt and germs that make their way into our home. The answer is simple. I maintain throughout the month quickly and simply by using Wet Ones®. For small messes in our family room and kitchen I clean them up with these convenient hand wipes. They wipe away almost 99.9% of germs, but are gentle on the skin. They are hypoallergenic and contain aloe and lanolin, making them easy on skin for even the littlest of hands.
I'd say one of the most important things to keep clean is the baby's stroller. I bring it inside the house and use it to wheel him around inside. Who does that? Um, I do. I still get a bit of carpel tunnel and trigger finger pain. So, being able to set him down in an instant is a must for me. He also falls asleep exceptionally well in the stroller. When all else fails, and it is raining outside, and inside stroller walk happens. Yes, yes it does. I keep the wheels of the stroller clean and virtually germ free with Wet Ones®. Think about it. You walk through the mall, go to restaurants, take daily walks, etc. What gets on those stroller wheels? I don't even want to know!
You can pick up Wet Ones® Hand Wipes at almost all drug and grocery stores and they come in three convenient sizes so you can keep them at home, in the car, and in purses and diaper bags. For more information, visit www.WetOnes.com.


*This post is sponsored by Single Edition Media on behalf of Wet Ones®. I received product or an incentive from the brand. Thank you so much for supporting The Classified Chic's collaborations!